Cheap Flights to Budapest Airport
Flights to Budapest
Plan an excellent holiday vacation and book your flight to the Hungarian capital Budapest. Explore the city with great history, tourist attractions, cultural sites, churches, dining and numerous ancient monuments. The historical city welcomes more than three million tourists every year from all across the world. It is situated on the central northern section of the country and separated by the Danube River. Make your Budapest online flight bookings with Rehlat at lowest fares. Rehlat is the fastest growing travel companies in the Middle East. Rehlat offers special fares, deals, and discounts on every Budapest flight booking. Find Budapest flights from your destination and unlock the new flying experiences with Rehlat's unmatched airfares.

Things to Do & Popular Places in Budapest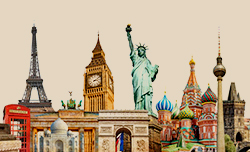 Don't Miss Buda Castle
One must visit Budapest's spectacular Buda Castle. This is an impressive palace boasts of 200 huge rooms which belongs to 18th century. Budapest has numerous tourist attractions and historical landmarks such as Hungarian Parliament Building, St. Stephen's Basilica, Chain Bridge, Fisherman's Bastion, Széchenyi thermal bath, Hungarian State Opera House, Matthias Church, Shoes on the Danube Bank, House of Terror, Gresham Palace, Hungarian National Gallery and Museum of Fine Arts. The other magnificent tourist attraction is Castle Hill. It features Royal Palace, Vienna Gate, Matthias Church, National Gallery and cobblestone streets.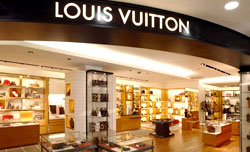 Best Shopping Malls
Budapest has a plenty of shopping venues, streets, malls and antiques as well as local markets. Find everything from cosmetic brands, jewelry, souvenirs, to world-famous crystal products and much more. Szputnyik shop D20, Retrock Vintage Store, Corvin Plaza, Louis Vuitton and Arena Plaza are the leading places for shopping within the city. You can find numerous international brands in Vaci Utca (Vaci Street) and 5th District. Purchase snacks, Hungarian spices, souvenirs at The Great Market Hall.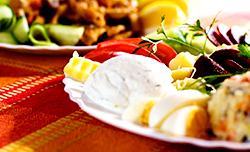 Food and Dining in Budapest
Budapest is most popular for its traditional and typical cuisine. Most of the dishes in Budapest are meat-based. The city has a plentitude of restaurants, bistros, cheap inns and cafes where you can taste savory rich stews, sauces, hearty soups, and delicious desserts. One must taste city's famous dishes including chicken Paprikash, Beef Goulash, fried cheeseburger, dobos torte, chimney cake, Tokaji and much more. Budapest has a number of dance clubs, partying clubs, and bars that allow you to enjoy the vibrant nightlife.
Transportation in Budapest
Budapest is well connected to all major cities in Hungary by train, buses, boats, tram, metro, and taxis. It is easy to find local bus transportation to move around the country at low fares. Also, you can get a number of taxis on the streets of Budapest.
Budapest Airport Information
Budapest Ferenc Liszt International Airport is the primary airport of Budapest. It is located approximately 16 kilometres southeast of the centre of Budapest. The airport is a major a hub for Wizz Air and Ryanair. Budapest Ferenc Liszt International Airport can handle more than 8.5 million passengers during peak hours.
Local Transportation To & From Budapest Airport
Budapest offers a number of transportation facilities for visitors to reach the centre of the city from Budapest Ferenc Liszt International Airport. You can find buses, trains, minivan, coaches, airport shuttle, taxi, limousines, private taxis and minibuses to reach the airport.
Popular Airline Routes
Budapest Airport AddressBudapest Ferenc Liszt International Airport,
1185 Hungary
Ph: :+36 1 296 7000
Scroll