Cheap Flights to Hong Kong Aiport
Flights to Hong Kong
Hong Kong can mostly thank its colonial history and international harbor for the rich blend of cultures that give it its unique character. Hong Kong is undoubtedly one of the busiest confluences between China and the rest of the world for business travelers including myself. Apart from meetings and conferences, it is also a top tourist destination in Asia with its lure of shopping and plethora of dining options. Book with Rehlat and get amazing offers on your Hong Kong flight bookings. Hurry up and book your Hong Kong flight tickets before the deal ends!
Things to Do & Popular Places in Hong Kong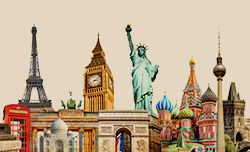 Don't Miss Hongkong Attractions
Situated on the southeast coast of China, Hong Kong's strategic location on the Pearl River Delta and the South China Sea has made it one of the world's most thriving and cosmopolitan cities. Experience that spirit and Hong Kong's story yourself by exploring the city's rich culture and heritage.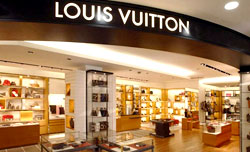 Best Shopping Malls
Asia's world city is bursting with enough retail and dining options to keep the hungriest bargain-hunter weighed down with shopping bags and confounded by menu options for years. Several of the Chinese-product stores also stock antiques, especially porcelain. Additionally, some hotel shopping arcades have shops specializing in antiques, as does Harbor City shopping mall. Hong Kong is a good place to shop for Chinese, Indian, Persian, and other types of carpets and rugs.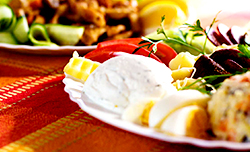 Food and Dining in Hongkong
Dining is one of the things to do in Hong Kong. Half the population dines in the city's estimated 11,000 eateries every day. Not only is the food excellent, but the range of culinary possibilities is nothing short of staggering. There have never been as many dining possibilities as there are now, with French, Italian, American, Mexican, Indian, Korean, Vietnamese, Japanese, Thai, and other ethnic eateries available even in far-flung parts of Hong Kong. Hong Kong is literally riddled with hole-in-the-wall noodle shops, reasonably priced buffet restaurants, and upscale restaurants offering very good lunch specials.

Transportation in Hong Kong
Hong Kong is internationally famous for its safe, affordable and reliable public transport system that keeps the city moving at its trademark lightning speed. If lightning is too fast, you can switch gears by hopping on an unhurried tram or ferry and savor the city at an old-world pace.There are plenty of ways to get around Hong Kong, whether it's by taxi, ferry, rail, bus or tram. The city claims one of the world's safest, most efficient and frequent public transport systems and a convenient payment method in the form of the Octopus Card
Hong Kong Airport Information
The Hong Kong International Airport also known as Chek Lap Kok Airport is the main airport serving Hong Kong. It is the world's busiest cargo gateway and the passenger airport. The airport serves as a polestar to Cathay Pacific – flag carrier of Hong Kong, Dragonair, Hong Kong Airlines, Hong Kong Express Airways and Air Hong Kong. More than 100 airlines are operated across 180 destinations through this busy airport. The airport handles around 63 million passengers annually. It is built with 2 terminals and 2 concourses namely terminal 1, terminal 2, North Satellite Concourse, and Midfield Concourse respectively. It caters to all its airtraffic with all the luxurious amenities for a comfortable transit experience.
Local Transportation To & From Hong Kong Airport
Getting to and from Hong Kong International Airport from within Asia's world city is easy, convenient and relatively inexpensive. Recognized as one of the most superior airports in the world, Hong Kong International Airport offers a comprehensive range of facilities and services to travelers entering and leaving Hong Kong. If you arrive in the city by plane, from the airport you'll have direct access to train, bus, taxi, and hotel transport to get you to and around town, as well as shuttle buses and high-speed ferries to transport you to Mainland China. Taxis are readily available from the taxi pick-up area in front of the airport's Arrivals Hall.
Popular Airline Routes
Hong Kong Airport AddressChek Lap Kok Airport Address,
1 Sky Plaza Rd,
Hong Kong
Ph:+852 2181 8888
Scroll