Flights to Samos
Samos is one of the East Aegean Islands located close to the Turkish mainland. Samos is considered as one of the leading tourist destination in Greece. The island is well known for beautiful sunshine, lively beaches, incredible historical sites, breathtaking tourist attractions, museums and vibrant nightlife. Also, it is a stopping point between Athens and Izmir. Get your flight booking done on Rehlat and experience the budget travel. Rehlat offers great deals and special fares on every Samos flight booking. Sign up for Rehlat's newsletter and get updated with Rehlat's latest deals and exciting discounts on flight bookings as well as hotel bookings.

Things to Do & Popular Places in Samos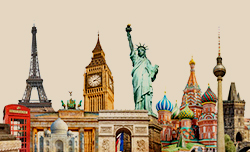 Don't Miss Samos Attractions
Samos Island has a great age-long history attracting a number of history buffs to explore the island. Tourists shouldn't miss visiting the sightseeing places and historical landmarks such as Corner Bar Pythagorio, Monastery of Panagia Spiliani, Livadaki Beach, Megalo Seitani, Balos Beach Pappa Beach, Lemonakia Beach, Mikro Seitani, Archaeological Museum, Potami Waterfalls, Pythagorion Archaeological Museum and Tsabou Beach. The island is best suitable for a holiday destination to relax at its beautiful beach resorts with world-class facilities, and its seashore welcomes you to experience the recreational activities.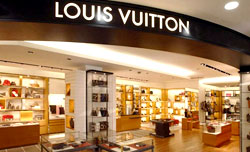 Best Shopping Malls
Samos offers numerous departmental stores, small boutiques, malls and many bargain outlets. Purchase from exquisite jewelry, high quality leather goods, handcrafted jewelry, a variety of handicrafts, handmade pottery, and much more. You can also find various types of local brands to international designer fashions. Wine is the main product to shop in the city. Muscat wine is exported all over the world. Samos Vin Doux is a popular dessert wine on the island.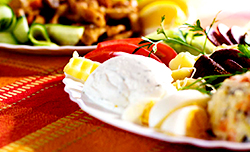 Food and Dining in Samos
The visitors must taste traditional home cooked Greek food as well as Moussaka, soutzoukakia, giouvarlakia, spaghetti Bolognese and Dolmades. You can find a number of places to drink and enjoy along the seafront. Vathi and Pythagoreio are the busy places to hang out in the evenings. The seafront has numerous restaurants offering typical Greek cuisine. You can find a number of bars, cafes, disco, and taverns to experience the varied nightlife. Its discos attract you with the popular international music and Greek music.

Transportation in Samos
Samos is well connected with public transportation to get around the Island like taxis, public buses, boats, and ferries. It is easy to get taxis to move around on the Island at reasonable fares. Public buses will not be operated on public holidays. The taxi fares may change with traffic.
Samos Airport Information
Samos International Airport is the primary airport, located on the Samos Island in Greece. It will serve several million passengers from various parts of Europe throughout the year. The airport serves both domestic and international operations with a single runway. Samos International Airport is features one passenger terminal. It operates domestic and international flights from all across Europe. The terminal is equipped with 10 check-in desks, 4 gates and 2 baggage claim belts as well as ATMs, luggage, currency exchange, post, bank, cafes, restaurants, communication and information desk.
Local Transportation To & From Samos Airport
Samos provides a number of public transfers like buses, airport shuttles, and taxis to reach the centre of the city from Samos International Airport. It will take around 25 minutes to reach the airport via Epar.Od. Deep – Country.
Popular Airline Routes
Samos Airport AddressSamos International Airport,
83100 Samos,
Greece
Ph: +30 22730 87800
Scroll