Flights to Rhodes
Book your flight and enjoy a perfect holiday vacation in Rhodes, one of the leading tourist destinations in Europe. Rhodes is a Dodecanese islands in Greece. Rhodes is best-known for its beach resorts. The city is filled with most prominent archaeological sites and historical marvels along stretch of beach. Rhodes also receives more than two million visitors every year to explore natural beauty of Greek island of Rhodes. Book your flights to Rhodes on Rehlat and experience the low-cost travel. Rehlat is Middle East's fastest-growing online travel companies offering deals and special fares on flight bookings.
Things to Do & Popular Places in Rhodes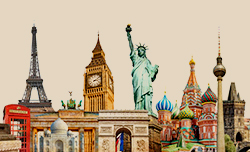 Don't Miss Colossus of Rhodes
Explore rich history of Colossus of Rhodes, a statue of the Greek titan-god of the sun Helios, It is also considered as one of the wonders of the Ancient World. Spend your time at pristine beaches such as Lindos beach, Faliraki, Theologos, St Pauls Bay, Tsambika Beach. The other tourist attractions of Rhodes include Archaeological Museum of Rhodes, Palace of Grand Master of Knights, Monastery Tsambika, The Church of the Panagia, The Water Park, Kahal Kadosh Shalom Synagogue, Anthony Quinn Bay and much more.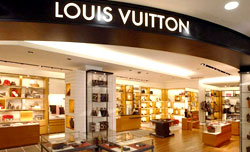 Best Shopping Malls
Shopping in Rhodes, can be an amazing experience for all ages as it offers a mixture of traditional and modern items to purchase. You can find a large number of luxury malls, souvenir shops, and clothing boutiques as well as street bazaars. It is an excellent place for jewelry, textile designs, shoes and accessories as well as interior and exterior designs. You must not miss to visit Old City, Laiki Agora, and Byronas street to experience the best shopping at lowest prices.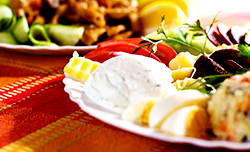 Food and Dining in Rhodes
You can find any international cuisine in Rhodes and enjoy more than you expected. The prices are quite low and it may cost around 20 euros per person. You shouldn't miss to eat Rhodes traditional dishes like giaprakia, avranies, fasolakia barbunia, karavoli giachnisti, melitzana psiti, pitaroudia me kremythia and patates tiganites. Discover the vibrant nightlife in dozens of nightclubs, discos, smorgasbord of bars in all across the Rhodes Town. It is an amazing holiday destination to have a great night in the resorts, beach parties and hotel bars.
Transportation in Rhodes
Rhodes operates many means of transport to get around the island. You can find a number of local buses, taxis, cars, motorcycle rentals, and boats. Boats depart daily from old port to Lindos for trips.

Most of the tourists travel on boats to move from steep beaches to various Islands. Buses are the cheapest option to get around the island. However, the easiest way to explore the island is by a private vehicle. You can find motorbike and car rentals to explore the city.
Rhodes Airport Information
Rhodes International Airport is the primary airport serving Rhodes, situated on the West side of the island of Rhodes in Greece. It is considered as the fourth busiest airport in the country as of 2016. The airport operates both domestic and international flights to various parts of Europe and the Middle East. Rhodes International airport has 1 Passenger Terminal. Passenger Terminal is used for domestic and international operations. The terminal is equipped with several amenities like ATMs, banks, currency exchange, gift shops, duty-free shops, check-in gates, cafes, restaurants, disabled facilities and car parking.
Local Transportation To & From Rhodes Airport
You can find the airport bus stop outside the terminal building to travel in a public bus from / to the airport. The local transportation serves many buses, airport shuttles and taxis from centre of the city. For one-way bus ticket it may cost around 2,20 € to reach the airport. It is easy to find a taxi at airport, hotels or shopping centers at reasonable cost. It takes approximately 20 minutes to travel via Epar.Od. Ialyssos - Kattavia (Επαρ.Οδ. Ιαλυσού-Κατταβιάς) which is about 12.7 kilometres.
Popular Airline Routes
Rhodes Airport AddressRhodes International Airport,
Paradeisi 851 06,
Greece,
Ph:+30 2241 088700
Scroll