Flights to Kos
Kos is a beautiful Greek Dodecanese island with turquoise waters and affluent water springs. It is home to impressive Italian buildings, medieval monuments and water activities. Its beautiful stretch of coasts is the biggest draw for many visitors. Book your flights to Kos and experience the fun-filled trip. Get the low-cost flight bookings done on Rehlat that fit in your budget. Rehlat is one of the fastest-growing online travel companies offering bookings for flights as well as hotels. Rehlat offers a wide range of cheap flights to Kos including one-way or round trip as well as provide daily schedules & information on non-stop flights to Kos.
Things to Do & Popular Places in Kos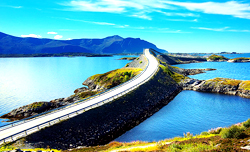 Don't Miss Neratzia Castle
During your trip to Kos Island, tourists shouldn't miss visiting Neratzia Castle. It is the one of most popular fortifications constructed in 14th century. The castle is located on the seafront of the city. The other tourist attractions include Asclepeion, the Medieval Castle, the Eleftheria Square, Platanos Square, Lotzia Mosque, numerous sandy beaches and much more. Don't miss the water sport activities like snorkeling, wind surfing, sailing, recreational fishing and much more at its beaches.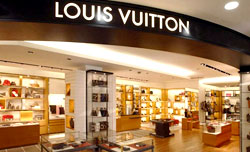 Best Shopping Malls
No trip is completed without shopping. A number of shopping centers are available suitable for every pocket. You can find exquisite jewelry, ceramics, best quality leather goods, shoes, jewelry, handicrafts, boutiques, Greek designer handbags and accessories. Tourists must head to pedestrian streets of island's towns and villages to purchase souvenirs at best prices. The Kos Town offers upscale store and smaller outlets where you can purchase goods like leather products, jewelry, ceramics and much more.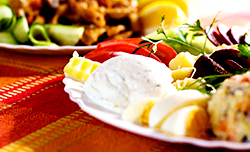 Food and Dining in Kos
The island serves wide range of delicious dishes including local and international cuisines in many restaurants and hotels. You shouldn't miss tasting the popular seafood which is available in every restaurant. Mummy's Cooking Restaurant, Restaurant Alexandros, Meraklis Corner, Taverna Antonas, Grill Bar, Aegean Restaurant are the popular restaurants for dining. It is an amazing spot for everyone to enjoy great nightlife in nightclubs, discos, pubs, beach parties and much more.

Transportation in Kos
Kos provides various modes of transportation on the Island like buses, taxis and boats to get around including other places on the Island. You can find many taxis outside the hotel or any street corner to move around at reasonable fares.
A flexible number of transportation options are available to get in and around the city. Tourists can explore the city by bike, bus, taxis, or rental scooters. Bikes can be rented and it may charge as low as 5€ per day. Kos Island is a flat island compared to other islands suitable for bikes. A number of taxis are available in the city and it may charge at least €15. Rental scooters may charge 18€-20€ per day approximately.
Kos Airport Information
Kos Island International Airport is the major airport serving Kos Island, situated near the Andimachia village. The airport serves several million passengers throughout the year from various parts of Europe. It is the second closest airport located near Bodrum after Milas-Bodrum Airport. Kos Island International airport features one Passenger Terminal. Passenger terminal is used for arrivals and departures of domestic operations. You can find many cafes, check-in gates, restaurants, bars, ATMs, banks, money exchange, information desk, car parking, disabled facilities and luggage carousals.
Local Transportation To & From Kos Airport
Passengers can choose rental cars or taxis to reach the airport. Bus service is available to reach the city centre from the airport. Bus service may take 1 hour to reach the airport via Mastichari and it may cost around 3,60€. Bus service is synchronized with the flight schedules.
Popular Airline Routes
Kos Airport AddressKos Island International Airport,
Antimachia,
Kos 853 02,
Greece,
Ph: +30 2242 05 6252
Scroll