Flights to Chania
Board a flight to Chania, one of the most beautiful towns in Greece. Chania is filled with historic monuments, museums, markets and much more. Chania is considered as the oldest city for centuries in Greece. It has a beautiful stretch of a multicolored immensity of the sea and embraced with long-armed capes. Take a flight to discover the beauty of Chania at lowest airfares with Rehlat. Rehlat is a fastest growing online travel companies in the Middle East. Rehlat offers a dozen of special deals and discounts on Chania flights from your destination. Experience the low-cost air travel only Rehlat.



Things to Do & Popular Places in Chania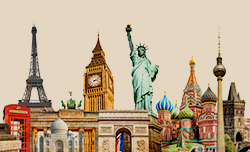 Don't Miss The Venetian Harbor
The Venetian Harbor with the lighthouse is the best landmark of the city. It is popular for its architecture that blends Eastern and Western elements. Chania is one of the most beautiful and enchanting cities in Greece to visit all round the year. The city has other popular places include The Maritime Museum, Municipal Art Gallery of Chania, Chania Market, Chania Archaeological Museum, Samaria Gorge, Therisso Village, Elafonisi, Phalasarna, Balos Lagoon, Nautical Museum of Crete, and much more.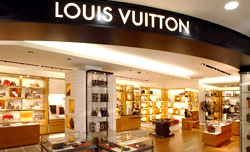 Best Shopping Malls
Chania is the major shopping destination in the western Crete. Don't miss good buys from Skridlof Street and Sifaka Street such as handmade handbags, shoes, sandal, and wallets. The Old Town is filled with the ever crowded lanes and it has a lot of little stores selling knick-knocks, souvenirs, jewelry, and much more. Chania is a unique place to find the best shopping, fashion clothing, spas, beauty, and gyms. The other shopping places in Chania include Agora Marketplace, Georgina Skalidi, Ekaterini Handmade Jewelry boutique, Funky Fish for accessories, Gong, Tsiftsoglou and much more.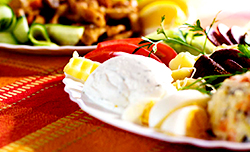 Food and Dining in Chania
Chania has many restaurants and cafes that offer a perfect delicious dining. Few of Chania specialties include eggs with stàka, lamb served with spiny chicory, cretan kalitsoùnia, popping fried snails, dácos, haniótiko bouréki and kserotigana and much more. Combine your dining with deep-red Cretan wine to enjoy meals to a great extent. If you are non-alcoholic try hot soothing drink to your meal. Experience the fantastic nightlife in the nightclubs, music events, DJ gigs, live music, and dance parties. You can find most prominent night bars in old port or backstreets of the Medieval Town.
Transportation in Chania
You can access the city's surrounding villages and the major towns of Crete using public transport. Locals or visitors can use of cars, motorbikes, and bicycles to travel in around the city. KTEL bus service of Chania serves most of the city throughout the year. Buses in Chania operate from early morning to late night of the day. You can find a number of taxis or car rentals at the most popular spots of the city. Find boats at the port of Chania and enjoy the boating on isolated beaches.
Chania Airport Information
Chania Airport or Chania International Airport is an international airport serving Chania, Crete. It takes a 20-minute drive from the city centre. The airport operates domestic and charter flights. Aegean Airlines and Olympic Air are operating out of Chania Airport. The airport facilitates 12 check-in desks, 5 gates, Post Office, bank, VIP lounge, duty free shop, gift shop, 3 baggage claim belts, parking spaces for short term and long term, bars, taxi service, and much more.
Local Transportation To & From Chania Airport
Chania offers a large number of local transportation to reach the heart of the city from the Chania International Airport. You can use public transportation, taxis or cars to reach the airport. It will take approximately 30 minutes to reach the airport by bus. Most of the travel agencies provide shuttle buses to reach the airport from the heart of the city. You can rent a car from the car hire firms such as Europcar, Hertz, and Kappa.
Popular Airline Routes
Chania Airport AddressChania International Airport,
National Road Aerodromiou-Soudas
Chania 731 00,
Greece
Ph: +30 2821 083800
Scroll