Cheap Flights to Alexandroupolis
Flights to Alexandroupolis
With a crossroads of sea and land routes, Alexandroupolis or Alexandroupoli connects Europe and Asia, East to the West. This beautiful seaside city, whose trademark is a Lighthouse, forms the centre of a truly fascinating region.
Alexandroupoli is a holiday destination that caters to your every need. Are you planning to fly Alexandroupoli? Then look no further. Book your Alexandroupoli flight tickets at Rehlat and get more and more amazing cash back offers and deals.


Things to Do & Popular Places in Alexandroupolis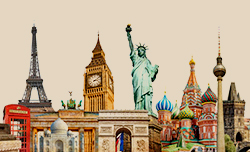 Don't Miss Alexandroupolis Attractions
Entering Greece from Asia, Alexandroupoli is your first stop. It is now a major centre for transit shipping, situated at the crossroads of Asia, Europe, the Mediterranean Sea and the Balkan Peninsula. The city consists of several attractions such as: Dadia Forest, Ethnological Museum of Thrace, Alexandroupoli's Lighthouse, C Historical Museum of Alexandroupolis, Folklore & Natural History Museum - George Komnidis, Metropolis Square, and Beach ΕΟΤ.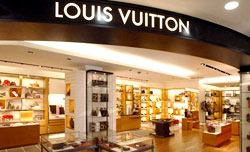 Best Shopping Malls
Shopping lovers will get a true and perfect shopping experience in numerous shopping malls, street markets and branded fashion stores. Visitors can find number of great shopping places all across the city from Hellenic Duty Free Shops to international fashion brands. It is most prominent for arts and crafts, high quality leather goods, jewellery, and souvenirs.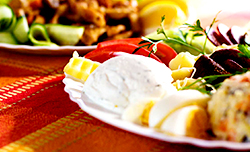 Food and Dining in Alexandroupolis
Alexandroupoli is well known for its delicious dishes such as Daktyla, Dolmades, Moussaka, Grilled meat, Fresh fish, Courgette balls, and Feta & cheeses. The nightlife in Alexandroupoli is colourful and diverse with best live music and dance. It will be an amazing feeling to enjoy pre-dinner cocktail or a glass of wine.
Transportation in Alexandroupolis
Alexandroupoli offers large number of public transportation facilities such as buses, taxis, trains and rented cars to get around the city and other major cities. The city serves many taxi services with professional and fully insured drivers at reasonable fares.
Alexandroupolis Airport Information
Alexandroupoli International Airport is a major airport serving Apalos, situated approximately 7 kilometres from east of Alexandroupoli city. The airport serves both domestic and international passengers from different parts of Greece. Alexandroupoli International Airport operates both domestic and international flights such as Aegean Airlines, Enter Air and Sky Express.
Local Transportation To & From Alexandroupolis Airport
Alexandroupoli provides several public transportation facilities such as buses, taxis, trains and mini buses to reach the heart of the city from the Alexandroupoli International Airport. It will take around 13 minutes via ΕΟ2, which is about 6.7 kilometers.
Popular Airline Routes
Alexandroupolis Airport AddressAlexandroupoli International Airport ,
Alexandroupoli 681 00,
Greece,
Ph:+30 2551 089300
Scroll