Weeze Flights
Book your flight to Weeze, a well known municipality in Lower Rhine, located in Kleve district on the border of Netherlands with approximately 10,500 inhabitants. It is equipped with cultural and historical sites, archaeological museums, parks, gardens, and churches. The currency used by the people in this city is Iranian euro (EUR). Get acquainted with Netherland's beautiful city, a centre of European modernity and sophistication. Book your flights with Rehlat and get never before deals on your flight bookings. Rehlat - one of the fastest growing travel companies in the Middle East always goes an extra mile to offer amazing cash back offers on flight bookings and hotel reservations as well. So, hurry up and grab the deal now on Weeze flights.
Things to Do & Popular Places in Weeze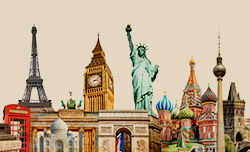 Don't Miss Weeze Attractions
Weeze has a massive collection of historical sites that are dotted throughout the municipality, namely Wissen Castle, Kalbeck Castle, Alte Försterei, Hertefeld Castle, Alte Kaplanei, Altenheim Clemenshaus, Kath, Pfarrheim, and Windmühle Wemb are the popular attractions that draw the attention of tourists and nature lovers. Weeze also offers wide range of outdoor activities like fishing, canoeing, and kart racing. There are lot more layers to rediscover this beautiful municipality.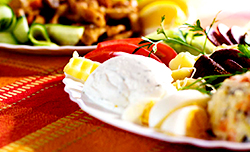 Food & Dining in Weeze
Weeze is a city full of your typical Netherland' fare and the city's culinary scene offers the best of European cuisine which has pizza, cheese, pastries, etc. The top 10 best Weeze restaurants are: Eiscafe Alpago, Kupferpfanne, Pizzeria Michelone, Dicks Waldhahus, Kevin's Pub, Santorini, etc.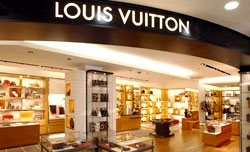 Shopping in Weeze
Whatever you desire to buy, Weeze has everything in store for you. There are plenty of different shopping areas to choose from. The city centre is packed with international and home-grown brands. Do not miss a visit to the Molenpoort Passage, Shopping Arkaden, Neutor Galerie, Schwanenmarkt, Vennehof, etc.
Transportation in Weeze
Weeze has several bus services to many destinations in Europe. Shuttle buses are available to reach the airport and rental taxis are also available to get around the city.
Airport Information Weeze Airport
Weeze Airport (IATA: NRN, ICAO: EDLV) is a small airport serving Lower Rhine region, located 4 kilometres southwest from the city centre of Weeze. The airport is mainly used by low cost carrier Ryanair. It has one passenger terminal building featuring restaurants, shops and check-in facilities. Transavia and Ryanair are the two airlines that depart out of the Weeze Airport.
Local Transportation To & From Weeze Airport
The best way to get to Weeze Airport is through local bus. Guests can book cab or taxi too but it would be a bit expensive.
Popular Airline Routes
Weeze Airport AddressWeeze Airport,
Flughafen-Ring 60,
47652 Weeze,
Germany
+49 2837 666111
Scroll