Cheap Flights to Stuttgart
Stuttgart Flights
Book flight to Stuttgart and explore the amazing German city. Captivatingly located in the middle of Germany's prime wine-growing regions, this vibrant city Stuttgart allures visitors from all over the world. Stuttgart delights tourists not only by virtue of its magnificent panorama, its impressive gardens and parks, its fine squares, splendid palaces and buildings in a wide range of architectural styles, but also by its cultural diversity. Book Stuttgart flights with Rehlat and get amazing deals on your flight bookings. Hurry up and book now.
Things to Do & Popular Places in Stuttgart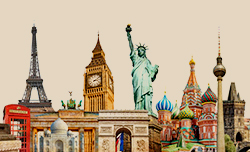 Don't Miss Stuttgart Attractions
Stuttgart attractions offer much to entertain and delight its guests. With a thriving cultural and nightlife scene, interesting museums and fun festivals, Stuttgart is sure to please. Glorious panorama and marvelous architecture, cultural diversity and traditional festivals - Stuttgart, Stuttgart delights its visitors. Highlights include the famous State Theatre, the large State Gallery, the Museum of Natural History and the Weißenhof settlement.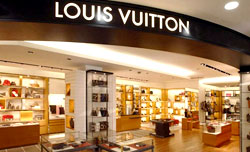 Best Shopping Malls
Shopping in Stuttgart is easy. Fashionable or Tranquil, cosmopolitan or Swabian, shoppers will find Stuttgart in all its diversity in this part of the city. As Stuttgart is located nearby Swabia, visitors can find many Luxury Shops in Stuttgart as well as a Primark. The city offers unique experience for everyone.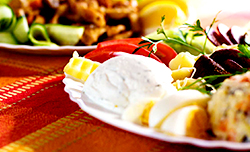 Food and Dining in Stuttgart
If you are great fan of a hearty meal, then you will love Stuttgart for sure! Every traveler will find plenty of places that serve hot plates overflowing with beef, sausages and Spätzle. There is no need to limit yourself to the regional specialties; you can also find a number of Michelin-star restaurants that are just waiting to 'wow' you with delicious dishes and cuisines. The city has great nightlife and visitors can enjoy to the fullest in pubs during nights.
Transportation in Stuttgart
Stuttgart has an extensive public transportation network which includes buses, streetcars, and a subway which all operate from 5 AM to 1 AM every day. The city also has a network of night buses which operate during the late night hours when the other forms of public transport are not available.
Airport Information Stuttgart
Stuttgart Airport is the sixth busiest airport in Germany, which usually handles 9,720,877 passengers each year. It is located on the boundary Leinfelden-Echterdingen and Filderstadt for about 13 km south from the city centre of Stuttgart. The city airport handles both domestic and international flights to many cities and has non-stop flights to 115 destinations. Stuttgart Airport consists of four passenger terminals (1, 2, 3, & 4) and it also features all the passenger facilities.
Local Transportation To & From Stuttgart Airport
Stuttgart features many public transportation options like tramway, light railway, and buses that operate to number of routes from the airport. It is best preferred to use buses for long distance travel where the tickets are fully integrated; travel ticket can be used on any mode of public transportation. Apart from public transportation travelers can also rent bikes, taxis, and cars to reach airport.
Popular Airline Routes
Stuttgart Airport AddressStuttgart Airport,
Flughafenstraße 43,
70629 Stuttgart,
Germany
Ph:+49 711 9480
Scroll