Cheap Flights to Saarbruecken
Saarbruecken Flights
Book your flight to Saarbrücken, the city that offers everything. The German city is a modern economic centre, trade fair, a conference, and university town, an important cultural axis and an attractive place of residence. What's more: France is just round the corner. And it's an eye feast for all the travelers. Book your flight tickets at Rehlat and enjoy the mind-blowing deals and offers on your Saarbrücken flight bookings. Get one way and round trip Saarbrücken flight tickets at amazing discounts, only on Rehlat.
Things to Do & Popular Places in Saarbruecken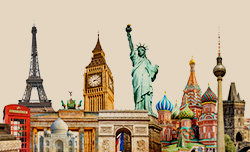 Don't Miss Saarbruecken Attractions
There are a number of exciting things to do in Saarbrücken. From cultural attractions to historical sites, explore the exhaustive list of all other local attractions in Saarbrücken. Discover new places to see and unique things to do nearby Saarbrücken. Don't miss out on these amazing sights at Saarbrücken. Check out the list of attractions and activities to do in Saarbrücken and nearby areas. It will help you to plan a perfect trip to Saarbrücken. Highlights of Saarbrücken includes – Best things to do in Saarbrücken and nearby areas, top attractions to visit such as historical monuments, natural attractions, adventurous and entertainment activities to do, places to eat and drink.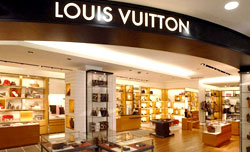 Best Shopping Malls
The centre of Saarbrucken offers a particularly comprehensive choice of shops. From large department stores with many goods and collections, to traditional family-owned businesses with specialized offers, you will find just what you need. As a shopping city Saarbrücken draws in many customers every day. Comfortable cafés, eccentric pubs, Saarland cuisine and restaurants distinctly French in feel make for a perfect shopping experience.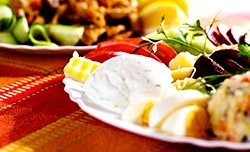 Food and Dining in Saarbrucken
A destination with an exciting culture, varied scenery and a long history, Saarbrücken has always known how to make an impression, and Saarbrücken cuisine has long been another highlight to add to the list. Saarbrücken has plenty to offer for the club and party scene. Several large discotheques and numerous clubs provide partygoers varied entertainment. Indulge yourself with culinary delicacies from a bygone age. Try out various regional specialties.
Transportation in Saarbruecken
Wander across the city using our local bus service and Saarbrücken public transport service provides excellent facilities. Saarbrücken has a brilliant bus system with regular services to and from all the city's major towns and attractions. There are many public transit options in the city including, commuter rail, metro rail, trolleys, and buses.
Airport Information Saarbrucken
Saarbrücken Airport is a minor international airport in the state of Saarlan. The airport serves flights to many domestic and few international destinations of the world and operates non-stop flights to 12 cities. It consists of one passenger terminal building which is featured with check-in-facilities, some shops and restaurants. Air Berlin, Freebird Airlines, Luxair, SunExpress, and TUIfly are the airlines that fly out of Saarbrücken Airport.
Local Transportation To & From Saarbruecken Airport
Local public transportation services link Saarbrücken Airport with destinations in the region. Saarbrücken airport is well connected and includes a transportation network consisting of buses, taxis, and air flights. Saarbrücken Airport is about a 20-minute distance by bus. The city operates numerous taxi services at reasonable cost.
Popular Airline Routes
Saarbruecken Airport AddressSaarbrücken Airport,
Balthasar-Goldstein-Straße,
66131 Saarbrücken,
Germany
Ph:+49 6893 830
Scroll