Cheap Flights to Paderborn
Paderborn Flights
Plan you trip to Paderborn. If you have already experienced the delights of Paderborn, why not return to savor its unique atmosphere! Paderborn is a young, dynamic city with a history of 1,200 years. The city is proud of its lived traditions and its noteworthy past. If want to visit this beautiful place, book your flight tickets at Rehlat – one of the fastest growing travel companies in the Middle East. Book now and save huge on both one way and round trip Paderborn flight tickets. Subscribe to the newsletter and be updated about flight deals and offers.
Things to Do & Popular Places in Paderborn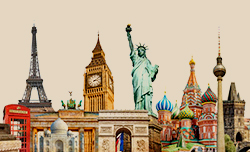 Don't Miss Paderborn Attractions
Paderborn is rich of places of interest. The city centre alone features over twenty historical buildings. Walking through Paderborn is like walking through the centuries. The famous renovated Ottonian-Salic imperial palace (Kaiserpfalz) to the north of the cathedral was built in the Romanesque period. The Dom, Rathaus (City Hall), Paderquellgebiet, Wewelsburg castle, Hermann Monument and Lake Lippesee are the major attractions of Paderborn.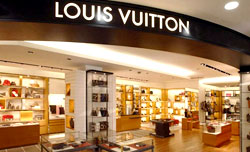 Shopping in Paderborn
The spacious pedestrian zone is an attractive location for strolling and shopping. Cosy street cafés invite passers-by to reflect upon the wide range of impressions to be had in the city, or just to enjoy the pleasantries of life. Enjoy the vibrant life of a diverse shopping destination, or the peace in one of the many sidewalk cafes in the Paderborn city centre. Excellent department stores, boutiques, competent specialist shops, old-established bars and cosy cafes turn every shopping trip into something special.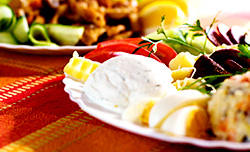 Food and Dining in Paderborn
Paderborn offers a wide range of various restaurants and cafes. Not only traditional Westphalian food can be tried in one of Paderborn's beer gardens, but also restaurants with food from all over the world are worth a visit.

The number of restaurants is enormous; whether home-style cooking, Asian dishes, American, or Mediterranean gastronomy, whether gourmet restaurant or simple bistro almost every culinary desire can be fulfilled.


Transportation in Paderborn
Paderborn is located on the short A33 motorway, connecting the E331/A44 (Dortmund-Kassel) to the E34/A2 (Duisburg-Bielefeld-Hannover). There are frequent direct trains from/to Düsseldorf, Dortmund, Hannover, and Erfurt, among others. The city also offers few transport facilities for tourists to travel across the city on buses or bicycles.
Airport Information Paderborn

Paderborn Lippstadt Airport is a small airport that serves both Paderborn and Lippstadt regions, located in Büren town which is 18 kilometers away from the city centre of Paderborn. The airport handles scheduled and charter flights, to few European destinations. Air Berlin, Bulgarian Air Charter, Lufthansa Regional (operated by Lufthansa CityLine), Tunisair, Condor, Air VIA and SunExpress are the airline operated out of Paderborn Lippstadt Airport.

Local Transportation To & From Paderborn Airport
You can find several buses and taxies' to reach Paderborn Lippstadt Airport. Most of the car hire companies are running taxis from centre of the city to Paderborn Lippstadt Airport with cheaper rates. There is an express bus for every one hour between the airports and bus station.

Popular Airline Routes
Paderborn Airport AddressFlughafenstraße 33,
33142 Büren
Germany
Ph:+49 2955 770
Scroll