Cheap Flights to Nuremberg
Nuremberg Flights
Book your flight to Nuremberg, the second largest city after Munich in the Bavaria state, Germany. Nuremberg is ancient hub for culture and art. The city is even more excited during its festivals like Old Town Festival and International Organ Week. Take a flight to Nuremberg and explore its outstanding history of city. Rehlat offers you the best Nuremberg flight trips at affordable fares. Rehlat is Middle East's fastest growing online travel company. Book Nuremberg flights from your destination and experience budget travel with Rehlat's special deals and offers. Sign up for the newsletters and get updates of Rehlat's latest offers.
Things to Do & Popular Places in Nuremberg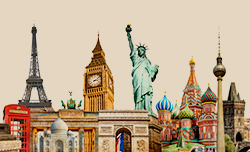 Don't Miss Nuremberg Castle
Nuremberg Castle is must-visit destination in Nuremberg. The castle is group of fortified buildings on a sandstone belong to medieval ages. It is considered as one of most formidable medieval fortifications in Europe. Discover the exotic tourist attractions and wonders of Nuremberg. The city is filled with magnificent attractions and landscapes such as City Walls, Castle Quarter (Burgviertel), St. Sebald Church (Sebalduskirche), St. Lawrence Church (Lorenzkirche), Nuremberg's Underworld (Nürnberger Felsengänge), Art Bunker (Kunstbunker), Way of Human Rights and much more. Apart from the marvels, Nuremberg is ever ready with large number of festivals, sports events, and cinemas.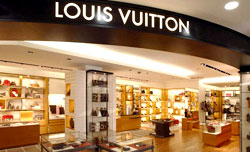 Best Shopping Malls
Nuremberg is one of the popular destinations to shop. Kaiserstraße is city's popular shopping promenade to purchase luxury fashion brands, expensive jewelry, interior designs and much more. You can experience diverse and unique shopping when you shop from the streets of white tower (Weißer Turm) to the neighborhood of St. Lawrence church (Lorenzkirche). Most of the shops are closed on Sundays. Usually, shops open from 9.30 AM to 10 PM. One must head to Handwerkerhof whi wants to purchase one-of-a-kind souvenirs; and you can find leather, handicrafts, glass engravings, pewter items and much more.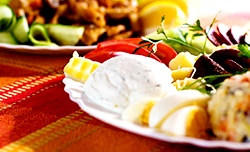 Food and Dining in Nuremberg
The city serves vast number of best restaurants and many of them can be found along Königstraße and front of the Lorenzkirche. The famous and emblematic culinary the 'Nuremberg sausages with Sauerkraut' remains in the visitors best food list forever. Old Town is the famous place to enjoy an amazing dining. You must taste schäuferle mit Kloss und Soss, sauerbraten Rostbratwurst, schäuferle (Pork knuckle), sausage, Lebkuchen (ginger bread) which are specialties of Nuremberg. Opatija, Essigbratlein, Siculum, Da ugo, Sebald, Gusto Natural, Hexenhausle, and Hempels Burger are the few popular restaurants of the city that provide excellent dining. You can find excellent nightlife at city's number of pubs, clubs, and bars.
Transportation in Nuremberg
Nuremberg operates fast and efficient transportation system. Cars, taxis, and public transportation like buses, trams, and subways are the different transportation options available in the city. Nuremberg is a hub for Deutsche Bahn trains and has excellent Autobahn highways. The city operates long distance inter-city buses to other German cities and Prague. Tramways are also widely used in Nuremberg.
Airport Information Nuremberg
Nuremberg Airport (IATA: NUE, ICAO: EDDN) is the second-busiest airport in Bavaria. The airport is located for 5 kilometres north of Nuremberg's city centre. It operates non-stop flights to nearly 50 destinations. Nuremberg Airport has one passenger terminal with two departure halls and one arrival hall. The terminal has all the facilities for the passengers to have a comfortable stay time at the airport. The terminal facilitates Wi-Fi, ATMs, currency exchange, Durer Lounge, baggage trolleys, conference center, duty-free stores, book store, and much more.
Local Transportation To & From Nuremberg Airport
Car, taxi, train, limousine service and public transportation are different transportation options to reach the airport. You can take any of flexible transfer options from medium-size to large limousines to reach the Nuremberg Airport. The U2 subway line is a convenient option to reach the Nuremberg Airport from the central train station in about 12 minutes without changing the trains. You can find a number of taxis around the clock at the airport. The bus stop is located near the departure terminal 1 at the departure level.
Popular Airline Routes
Nuremberg Airport AddressNuremberg Airport,
IATACode: NUE,
Flughafenstraße 100,
90411 Nürnberg,
Germany
Ph: +49 911 93700
Scroll