Cheap Flights to Mannheim
Mannheim Flights
Plan your trip to Mannheim. Set amidst historical buildings, Mannheim, Germany, offers a wide array of activities for visitors and locals alike. From elegant 18th-century palaces to modern art museums, visitors can experience the essence of Mannheim through a variety of attractions. If you are planning a trip, there are several must-see attractions this city has to offer.
If you can't wait to see the "City of Squares"? Great, because in the city you will find everything you need to know. Plan your trip at Rehlat – One of the fastest growing travel websites in the Middle East. Book now and grab outstanding deals. We look forward to meet you!


Things to Do & Popular Places in Mannheim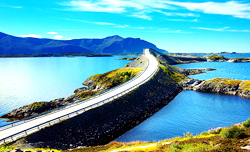 Don't Miss Mannheim Attractions
The "City of Squares" offers plenty of beautiful and worth seeing places, but there is a lot more in the neighboring regions such as the Rhine-Neckar Metropolitan Region. The city is located between two low mountain ranges Odenwald and Pfälzer Wald, with idyllic landscapes and romantic cities. Mannheim also offers sheer life with amazing sightseeing places and most prominent tourist attractions such as Water tower, Paradeplatz, Reiss-Engelhorn Museum, Technoseum (Museum of Technology) and Kunsthalle (Art Gallery).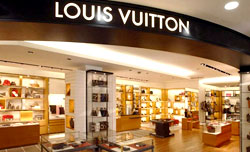 Shopping in Mannheim
Mannheim is one of the most popular shopping cities in the SouthWest German region Rhine-Neckar. And there are numerous sophisticated boutiques, large shopping chains, and small specialized shops, exclusive department stores. However, in Mannheim you will find just what you are looking for or maybe even something beyond. Shopping in Mannheim is simply an experience.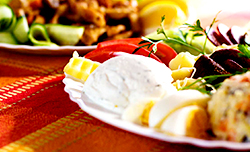 Food and Dining in Mannheim
And when it comes to food, there is also something for everyone taste. Mannheim has a diverse range of cuisines on offer. If you want to paint the town red at night, Mannheim is also the right place to come - not just at the weekend. Mannheims pubs, clubs and bars offer numerous opportunities to enjoy the night.The nightlife of Mannheim is exciting and full of variety. Everybody will find his/her spot to drink dance and have fun.
Transportation in Mannheim
In Mannheim and the surrounding area you can reach almost every place by using the public transportation services such as bus, tram, city train or train. The trams and buses in the city are operated by the Rhine-Neckar-Verkehr GmbH. And the railway system is part of the transport association of the Rhein-Neckar GmbH (VRN). However, this is a result of the area-wide line network and the good connection to the transport association Rhein-Neckar.
Airport Information Mannheim
Mannheim City Airport is a small airport serving the region Neuostheim, which is located 3.5 km east from the city centre of Mannheim. Rhein-Neckar Air is the only airline handled by the city airport and it is mainly used for general aviation. Mannheim City Airport is built with one terminal and it is equipped with some basic passenger facilities.
The line network of Mannheims public transportation is well developed. Trams and busses connect almost every point of the city as well as region.
Local Transportation To & From Mannheim Airport
The Mannheimer 'city airport' is well connected with the city centre by town road line 6 and with the central station by town road line 6 with changing in line 1 (into city, otherwise vice versa). From Mannheim, you reach Frankfurt International Airport in a half an hour via train or in an hour via car (depending on traffic). Running time is approximately 16 minutes between Mannheim main train station and Mannheim - Neuostheim, final stop.
Popular Airline Routes
Mannheim City AirportSeckenheimer Landstr.172,68163 Mannheim,
Germany
Scroll