Leipzig Flights
Book your flight to German city of Leipzig, an exciting holiday destination to spend. The city is filled with numerous natural wonders, architectural marvels, churches, museums and ancient sights. The city is the second largest in the state of Saxony. Book your flight to Leipzig and explore the city with rich culture and heritage. Grab the exhilarating deals and offers on Rehlat and get a low-cost flight to Leipzig. Rehlat is the fastest-growing online travel company in the Middle East. Choose from the best selection of low cost flights to Leipzig from all around the world.
Things to Do & Popular Places in Leipzig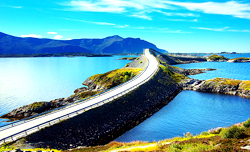 Don't Miss Battle of the Nations Monumen
Leipzig is a centre for fine arts and applied arts which makes special experiences during your visit. The city boasts of number of tourist attractions. Out of which you must not miss to visit Battle of the Nations Monument. It is one of the most important monuments in Leipzig and constructed on 100th anniversary of the Battle of the Nations in 1913. The city has plentitude number of tourist attractions including St. Thomas Church, Grassi Museum, Leipzig University, Museum of Fine Arts, Zeitgeschichtliches Forum, Museum at the Round Corner, Bach-Museum, Sächsisches Psychiatriemuseum, Zum Arabischen Coffe Baum, Modern high-rise buildings, Mendelssohn House, Schiller House, Schumann House, and much more.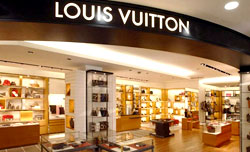 Best Shopping Malls
Shopping in Leipzig is delight for shopping lovers. Find everything from clothing, jewelry, footwear, fashion items, electronics, to health beauty care products in the city. Its antiquarian booksellers, pet stores, and smart specialty stores allows you to find the elegance of the city. The popular shopping centers of the city include Christmas Market, Paunsdorf Center, Hauptbahnhof, Fresh Food Market, Antik- und Trödelmarkt, Westpaket, Nova Eventis, and Höfe am Brühl. Stylish boutiques, top departmental stores, and markets attract every visitor in the city to shop and stroll.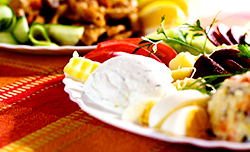 Food and Dining in Leipzig
Leipzig has more than 1400 restaurants, bars, and pubs where you can find different range of local and international food menus. Lerchen, Quarkkeulchen, Leipziger Allerlei, Reformationsbrötchen are the traditional varieties that are quite delicious in Leipzig. Bayerischer Gosebrauerei, Hotel Seeblick, Symbiose, Maza Pita, Fram Tran Phat, Bagel Brothers, Burgermeister Der Grill, Gourmetage etc are the popular restaurants and bars that offer international cuisine and selection of wines. You can also find multifaceted music and cultural scene in the city.
Transportation in Leipzig
The primary means of transportation in the city is through trams and buses; they are very frequent and run for every 10 minutes. Travelers can buy tickets from the vending machines (coins only) that are available at few stops, while you can buy at train stations and inside the trams. Bikes are best means of transit to get around the city. Plenty of taxis are available in the city. You can also rent a car to travel in and around the city.
Airport Information Leipzig
Leipzig/Halle Airport (IATA: LEJ, ICAO: EDDP) is an international airport and serves Leipzig and Halle, Saxony-Anhalt. The airport is located in Schkeuditz, Saxony. The airport handles more than 2 million passengers annually. The airport operates flights to number of domestic and international destinations. A number of airlines are flying out of Leipzig/Halle Airport. The airport is hub for AeroLogic and DHL Aviation. Leipzig/Halle Airport consists of one terminal that equipped with all necessary services such as first aid, security check, lift, car rental, parking, food and drink outlets, retail outlets, wheelchair service for disabled passengers and much more.
Local Transportation To & From Leipzig Airport
You can reach Leipzig Airport by airport shuttle, a joint service offered by the airport and company Fritzsche GmbH. You can book this service during the flight booking or 1 week before the outbound flight departs. Passengers can easily reach the airport by the public transportation (bus and train). You can find the taxis at Terminal B. Taxis may take approximately 30 to 40 minutes to reach the city centre from airport or vice versa. 
Popular Airline Routes
04435 Schkeuditz,Germany
Ph: +49 341 2241155
Scroll