Kassel Flights
Book your flight to Kassel, the city of fairytales and works of art is a hub of the contemporary art world with its documenta exhibition. The city sits on the banks of the Fulda River in a heavily wooded part of Germany between the Meissner-Kaufungen and the Habischswald natural parks on government-protected land. Can't wait to discover Kassel by yourself? Then immediately create a Kassel itinerary today and book your flight tickets at Rehlat – One of the fastest growing travel websites in the Middle East.  Rehlat offers amazing deals and offers on your flight and hotel bookings in advance. So, hurry up and book now.
Things to Do & Popular Places in Kassel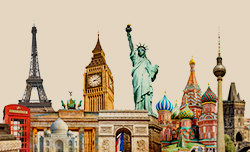 Don't Miss Kassel Attractions
There are a number of exciting things to do in Kassel. From historical sites to cultural attractions, explore the exhaustive list of all other local attractions in Kassel. From the Karlsaue Park by the river via the museums in the city centre to the stunning Bergpark. Kassel has a wealth of interesting and beautiful sights. The city boasts of several incredible tourist attractions and historical sightseeing places such as Bergpark Wilhelmshöhe, Staatspark Karlsaue (Karlsaue Park), Museum of Local History, Tram-Museum Kassel, Technical Museum and Henschel Museum, Brothers Grimm Museum in the Bellevue Palace and Museum for Sepulchral Culture.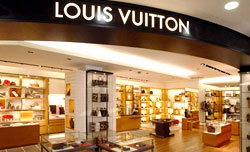 Shopping in Kassel
Shopping in Kassel consists of a famous city centre, several good malls and various quirky shops out in the Vorderer Westen district. The main street for shopping is the traffic-free Königstrasse, in the center of the city. It's lined with many specialty shops and department stores, along with cafes with outdoor terraces in summer. Discover boundless entertainment and you will find shopping in Kassel is simply irresistible.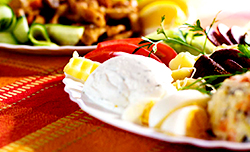 Food and Dining in Kassel
Kassel has always known how to make an impression, and German cuisine has long been another highlight to add to the list. The Kassel restaurants will be liked by both fans of meat dishes and vegetarian guests. A glass of your favorite beer will become the best addition to any dish. If you are a great fan of exotic food, traditional dishes, you will easily find a suitable restaurant in this city. Dancing, beach parties, live music, or just a few quiet drinks - Kassel has the full variety of nightlife options.
Transportation in Kassel
Transportation in Kassel is fairly easy to avail and the roads and local rails are the best way to travel from one place to other. For transportation within Kassel, you can hire a cab or taxi for a fixed period of time from the hiring agencies. This is the best way of transportation in Kassel as you can take all the time you need to appreciate the various attractions.
Other ways of transportation in Kassel include taking the local bus. Local Transport in Kassel is quite easily accessible. There are many different modes of transportation within Kassel like Car, Train, and Bus & Taxi.
Airport Information Kassel
Kassel Airport is a small airport that serves Hesse state in Germany. It is located northwest 16 kilometers away from the city centre of Kassel and mainly serves for business and general aviation. Kassel features one single small passenger terminal building with basic facilities for the passengers.
Local Transportation To & From Kassel Airport
Getting there by public transport is another way to get to the airport quickly and easily. By car the Kassel Airport is easy and easy to reach. Located in the middle of Germany, it has an excellent motorway connection which makes the journey to and from the city a relaxed side-issue. Trams and local buses are the major means of transportation to reach airport.
Popular Airline Routes
Kassel Airport AddressKassel Calden Airport,
Fieseler-Storch-Straße 40,
34379 Calden,
Germany
Ph: +49 5674 21530
Scroll