Cheap Flights to Karlsruhe
Karlsruhe Flights
Visit Karlsruhe and book your flight for the Germany city with Rehlat. It is the second-largest city in southwest Germany. The city is surrounded by Black Forest and the Vosges Mountains. It is one among the Germany's ancient cities with rich history and culture. Also, it is a hub for science and technology. Book your flights to Karlsruhe and stack a number of unforgettable experiences in your life. Find the number of deals and special fares on Rehlat. Search for suitable flight schedule among number of leading airlines on Rehlat. Rehlat is the fastest-growing online travel company in the Middle East. Also, save huge with Rehlat's last-minute deals and special fares.
Things to Do & Popular Places in Karlsruhe
Don't Miss Friedrichsplatz
The unique fan-shaped city has a lot of attractions to visit. Karlsruhe is home to numerous monuments, squares, and fountains. The city is best suits for adventurous activities or simply for relaxation. Since from the past days, the city was more liberal which allows people, art and culture from different parts of the world. During your trip to Karlsruhe, you must pay a visit to Friedrichsplatz. It is a green city square. It is a great opportunity to view and enjoy the city atmosphere. The other tourist attractions include Ludwigsplatz, Marktplatz, square of Fundamental Rights, Werderplatz, Karlsruhe Palace, Karlsruhe Zoo, Schlossgarten and much more. The counties most prestigious Federal Courts of Justice is located here.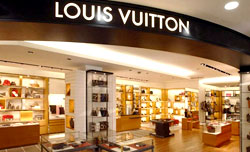 Best Shopping Malls
The city has a plentitude of shopping streets that steals everyone's heart. A lot of branded, well-fashion, and jewelry outlets are established in the streets of the city. Ettlinger Tor, Postgalerie, and Sudliche Waldstrabe are the must-visit shopping centers in the city. Start your shopping marathon in the streets of Karlsruhe. Take small breaks in between the shopping in the small cafés and restaurants. You can shop everything from handicrafts, designer products, fashion branded products, sailing and outdoor equipment and much more. Also, you can find flea markets a suitable place for bargain hunters.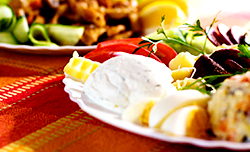 Food and Dining in Karlsruhe
Experience an impressive culinary scene in the city. Karlsruhe food is mostly prepared from the organic ingredients. Karlsruhe, Dampfnudeln, Zwiebelkuchen, Langos, Kartoffelsalat, Flädlesuppe, Flammkuchen or Tarte flambée, Feldsalat, Kohl or Kraut, Krautwickel or Kohlroulade, Döner kebab and much more are the regional specialties. The city is also popular for its special sausages. Restaurant Nagel's Kranz, My Heart Beats Vegan, Restaurant Kommödchen, Zum kleinen Ketterer, American Diner Durlach, and La Rose are the popular restaurants of the city that offers best culinary in a good ambience. You can find excellent nightlife in the city. City has cozy beer gardens, cafés, and nightclubs.
Transportation in Karlsruhe
The city has flexible public transportation called Karlsruhe Verkehrs­ver­bund (KVV). It mostly uses trams/streetcars. Trams run not only within the city but also the far surrounding areas of the city. In the city you can pay for only one ticket and that can be used on every transportation facility provided by KVV i.e. railroad, trains, tram, and buses. You can get the tickets from vending machines located at various stops. If no machine is available to get the tickets, you can buy it from drivers. Note: Vending machines only accepts coins.
Airport Information Karlsruhe
Karlsruhe/Baden-Baden Airport (IATA: FKB, ICAO: EDSB) is the 18th largest airport in Germany. The airport serves to Karlsruhe and Baden-Baden regions. It also handles air cargo to various destinations. The airport is equipped with all necessary facilities such as prayer room, lockboxes, shops, petrol station, visitor's terrace, airport hotel, boarding kennels, and much more. The flights of airberlin, Corendon Airlines, Eurowings, Ryanair, SunExpress, TUIfly, Turkish Airlines, and Wizz Air are flying out of the airport.
Local Transportation To & From Karlsruhe Airport
You can reach the airport conveniently by car or public transport. Train facility is available to reach the airport. The approximate travel time to reach the Karlsruhe / Baden-Baden Airport from train station is about 15 to 20 minutes while it takes 15 minutes to reach the train station from the airport. Cars can be rented from the car rental firms such as Europcar, Hertz, and Sixt Mietwagen at the airport. You can find the taxi stands in front of the terminal. Your vehicle must not exceed a speed limit of 50 kilometer per hour since irregular speed checks are measured in the region.
Popular Airline Routes
Karlsruhe Airport AddressKarlsruhe/Baden-Baden Airport,
Victoria Boulevard 106A,
77836 Rheinmünster,
Germany
Ph: +49 7229 662000
Scroll