Hahn Flights
Hahn is a small municipality which is located in the Rhineland-Palatinate state of Germany for about 100 kilometers away from the Frankfurt city. Hahn is well-known for Frankfurt-Hahn Airport. It is a beautiful region with small forest and hills and best-recommended travel destination for cycling trips. Make sure to book your flight tickets to Hahn well in advance in order to grab amazing deals and offers from Rehlat- One of the fastest growing online travel companies in the Middle East. Hurry up and book your flight tickets now.
Things to Do & Popular Places in Hahn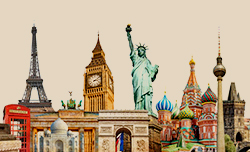 Don't Miss Hahn Attractions
There is nothing much to see in Hahn other than Saint Anthony's Simultaneous Church. Bicycle rides, hiking trips, and local wine festivals are the popular activities in the town. It is worth visiting during the festival season to enjoy delicious wine along with the vibrant music. Don't miss to taste the authentic food varieties like "Dibbekooche" (pott cake), "Kappes un Erwes" (cabbage and peas) and Arme Ritter" (poor knight).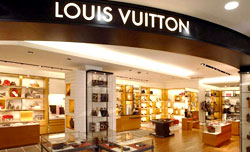 Best Shopping Malls
There are few shopping malls in the city. You can also buy imported goods in hundreds of stores, with everything available from clothes to liquor, completely tax-free. In Hahn, you can also find beautiful handicrafts. In fact, the manufacturing of products used for clothing, religion, and the arts, has always been one of many Hahn traditions.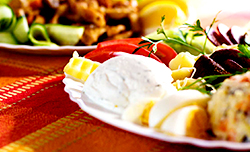 Food and Dining in Hahn
Being a small city, it boasts plenty of restaurants throughout the metropolitan area in all the ranges. The kitchens of the city offer a good number of a variety of food and exclusive list of delights aiming the worldwide tourists. The bars and pubs with live music and dancing beats.

Transportation in Hahn
Hahn possesses good transportation facility. You can explore the city in Rental Cars, Self-driven cars, buses, taxies, and bicycles. Buses will be available throughout the day, and this is the inexpensive option for any visitor of the city. Rental Cars and taxies will be running on the meters and affordable. Exploring the city on Bicycle is also a good option for the tourists to enjoy every single corner.
Airport Information Hahn
Frankfurt–Hahn Airport is a small airport which is located 10 kilometers from Kirchberg and 20 kilometers from Simmern in the Rhein-Hunsrück district. This airport is mainly used by the budget flights as an entry point to Frankfurt. Nearly 2,447,140 passengers are served through this airport each year. Wizz Air, SunExpress, and Ryanair are the three airlines served by the Frankfurt–Hahn Airport.
Local Transportation To & From Hahn Airport
There are quick and easy means of transportation to and from the Frankfurt–Hahn Airport such as Rental cars, taxis, limousine, hotels shuttles and public buses. All the automobile agencies offices are available at baggage claim area.
Popular Airline Routes
Hahn Airport AddressFrankfurt-Hahn Airport,
55483 Hahn-Flughafen,
Germany
Phone: +49 6543 509200
Scroll