Cheap Flights to Friedrichshafen
Friedrichshafen Flights
Take a flight to Friedrichshafen, an idyllic destination for relaxation and has something for everyone. The city is located on the bank of Lake Constance in southern Germany. Friedrichshafen has a lot of cultural and historical sites, archaeological museums, parks, and gardens. The unique spectacular views of the Lake Constance attract every tourist to explore the city. Book a flight to explore the city's numerous attractions with Rehlat. Rehlat is the fastest growing online travel company in the Middle East. Rehlat offer dozens of deals and special fares on Friedrichshafen online flight bookings. Enjoy great discounts on Friedrichshafen flights and experience budget travel with Rehlat.

Things to Do & Popular Places in Friedrichshafen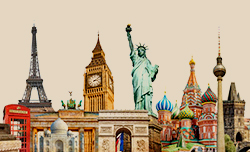 Don't Miss Zeppelin Museum Friedrichshaf
Zeppelin Museum Friedrichshafen is a must-visit attraction of the city. The museum is located at the centre of the city. It exhibits the history and technology of Zeppelin airship. Discover most the city by visiting the other tourist attractions of the city including Dornier Museum Friedrichshafen, Ravensburger Spieleland, Tettnang Castle, Aussichtsturm Friedrichshafen an observation deck, Schulmuseum, Hagnauer Museum, Gehrenberg mountain, Klangschiff and much more. Cycling, Canoeing, Climbing, and Zeppelin tours are the must do activities in the city.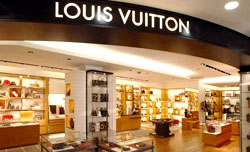 Best Shopping Malls
Pedestrian zone is the perfect place for shopping in Friedrichshafen. Purchase everything from German beer, best souvenirs to Swiss chocolates. There are numerous shopping malls outside the city centre in the surrounding districts. Good bargainers must not miss to visit flea markets where thousands of sellers sell their goods in the evenings. Also, the city has plentitude of stores in the pedestrian zones and shopping malls. Bodensee Center, Bodensee-Shops.de, and H&M are the popular shopping malls in Friedrichshafen.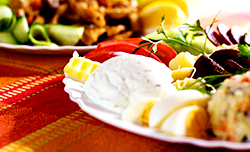 Food and Dining in Friedrichshafen
Friedrichshafen's gastronomy is varied and delicious.Head to the lakeside promenade is the best place to find best local food varieties. Particularly when it comes to dining, traditional sea food is popular in this region. The finger licking fresh Lake Constance seafood boosts your appetite. The fresh whitefish from Lake Constance and other Swabian specialties will tickle your palate. The restaurants in the city offer a range of delicious cuisine including Spanish, Mexican, Spanish, Mediterranean inspired cuisine as well as fine international dishes. Indulge in an excellent dining at Friedrichshafen's popular restaurants including Restaurant Hotel Maier, Restaurant at Seehotel, Schlossgarten, Goldenes Rad, Ringhotel Krone, El Bocado and much more.
Transportation in Friedrichshafen
A lot of comfortable means of transportation options are available to travel around the city. Friedrichshafen offers a network of fairly priced buses. Also, city has some train connections to roam within the city. There are a lot of opportunities available to rent bicycles. Also, you can hire a taxi in the city by calling on phone or snagging on the streets. However, getting around the city is comfortable with bikes and cars.
Airport Information Friedrichshafen
Friedrichshafen Airport or Bodensee Airport Friedrichshafen is a small international airport in Germany. The airport is located about 1.9 kilometres north of Friedrichshafen. A number of airlines are operating out of Friedrichshafen Airport such as Lufthansa, Turkish Airlines, Germania, Eurowings, British Airways, easyJet, Monarch, SunExpress, schauinsland reisen, HighLife, and TwinJet.
Local Transportation To & From Friedrichshafen Airport
The airport is well connected with Friedrichshafen's public transportation network. You can reach the Bodensee-Airport Friedrichshafen using bus, rail, or car options.
Popular Airline Routes
Friedrichshafen Airport AddressAm Flugpl. 64,
88046 Friedrichshafen,
Germany
Ph: +49 7541 2840
Scroll