Cheap Flights to Dortmund
Dortmund Flights
Book your flight to Dortmund, a city which has witnessed an enormous change in the recent years like no other city in Germany. The former steel city developed into a modern and cosmopolitan metropolis as a pioneering location for technological development and acquired popularity across Europe. Dortmund is Germany's 7th largest city and is a very attractive business center due to its location in the center of Europe connected with a large port, major highway, rail connections and the airport. The city offers lots of fun attractions and experiences for its visitors. Indulge in the fun and experience the majestic attractions of Dortmund. Book your flight tickets at Rehlat and get exciting offers and discounts on your flight bookings. Well, have fun while discovering the charming city at lowest airfares only on Rehlat.
Things to Do & Popular Places in Dortmund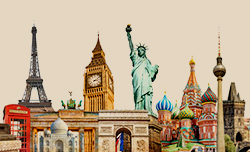 Don't Miss Dortmund Attractions
Dortmund – the city of contrasts has a massive collection of tourist attractions such as Zoo Dortmund, Hohensyburg, Rosarium, Reinoldikirche, Westfalenpark, Museum of Natural History, German Cookery Book Museum and Steinwache' Memorial and Museum. Are you in need of relaxation for your body and soul? Then Dortmund, the city of roses, parks and wild animals, is an ideal place for you. Well, whatever you feel like, be it grand opera or street theatre, museums of art or industrial culture - Dortmund has a vibrant cultural scene. The beautiful attractions in Dortmund have spectacular experiences in store.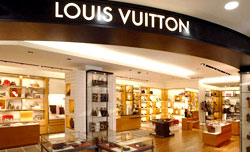 Best Shopping Malls
Dortmund is Germany's large Shoppers' Paradise. The city boats of a wide range of shopping malls from small boutiques to bookstores to large department stores, where everyone can find everything. The famous shopping malls are: Westenhellweg, Ostenhellweg, Hansastrasse and Brückstrasse. Dortmund Shopping Tip - Most of the German Shops will be closed on Sunday's. So if you are in Dortmund for a weekend trip, make sure to do shopping on Saturday! Hours are generally Mondays through Saturdays, from 10 am to 8 pm.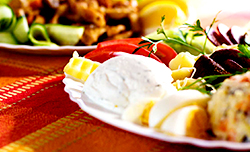 Food and Dining in Dortmund
Dortmund is a hub for a huge number of various places to eat for both budget travelers and tourists who prefer gourmet cuisine. The traditional food is simple and hearty. Local dishes include Westphalian Grünkohl, a ham and cabbage soup, and Pfefferpotthast, a stew made with peppered beef and onions. There are several traditional German restaurants located in the centre of the city and outside the centre as well. International food is well-represented in the city, with a range to suit all tastes and budgets. Dortmund offers everything, whether metropolitan area nightclubs, bars or various secret tips for a pleasant evening with your besties. Bars and pubs are easy to reach in the city center or in Dortmund-Kreuzviertel.
Transportation in Dortmund
Dortmund has a magnificent public transport system, which is well equipped and has different technologies that'll take travelers easily from one place to another.
Dortmund has one of Germany's most important railway stations. Taxis and public buses are the major means of transportation to get in and around the city. For long distance travel, many trains and buses are available. Limos, ferries, and pedicabs are available to wander across the city.
Airport Information Dortmund
Dortmund Airport is a small airport which is located east 10 kilometers away from the city of Dortmund. Nearly 1.9 million passengers travel through this airport annually and it is mainly used by the low cast carriers and charter flights. The airport is equipped with all the basic passenger facilities. The airport serves the Eastern Rhine-Ruhr area and is mainly used for leisure charter flights and low-cost carriers.
Local Transportation To & From Dortmund Airport
If you want to travel to and from the airport using public transport, prefer to take the AirportExpress which connects directly with Dortmund Central Station. AirportShuttle takes you directly to Holzwickede station and you can travel to both stations on the Deutsche Bahn's local and intercity trains. Guests can also book cabs to reach the airport within the scheduled time.
Popular Airline Routes
Dortmund Airport AddressDortmund Airport,
Flughafenring 2,
44319 Dortmund,
Germany
Ph:+49 231 921301
Scroll