Cheeap Flights to Cologne
Cologne Flights
Book your flight to Cologne, the fourth largest city in Germany which is world-famous for its cathedral and Carnival. In addition to a vibrant media sector, the city is a centre of the automobile manufacturing industry. It's also where many different people and cultures meet. Cologne is an immense venue for the most diverse trends in music, culture, partying, sports and media. There are many cultural centers, more than 30 museums and hundreds of galleries where travelers can view both ancient Roman archaeological sites and contemporary graphics. Explore the beautiful Cologne city and immerse yourself in the beautiful attractions. Book your flights to Cologne at Rehlat and save big on your flight bookings.
Things to Do & Popular Places in Cologne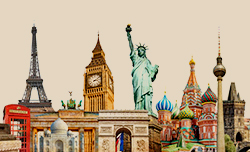 Don't Miss Cologne Attractions
Cologne boasts of numerous attractions, historical wonders, parks, emblematic sculptures, ancient churches and many more. It is the best ever place to visit ancient culture and religious structures. The most important site to visit in the city is 'Gothic Cathedral' and it is a UNESCO World Heritage site. The other attractions include Cologne's Old Town, Rheinauhafen district, Cologne Opera, Cologne Central Mosque, Synagogue, Greater Cologne, Albertus Magnus statue, and Adolf Kolping statue.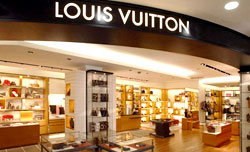 Best Shopping Malls
Cologne is one of the most popular shopping venues in Germany. Cologne doesn't just have the best-loved shopping streets in Germany – Hohe Straße and Schildergasse – but also in the surrounding area you can find trendy outfits. The most popular shopping streets are Schildergasse and Hohe Straße. The famous shopping malls are City center, Wempe Köln Hohe Straße, Galeria Kaufhof in Cologne, Belgian Quarter, and Der KölnShop.
Food and Dining in Cologne
Whatever you want to taste, you can eat without any further thought. One can find more than 3000 pubs, cafes and restaurants serving everything in Cologne. The city also boasts of a large number of international specialty and gourmet restaurants as well as wine bars. Famous restaurants in Cologne are: Peters Brauhaus, Früh am Dom, Keule, Restaurant Brücken, and Bei Oma Kleinmann.
Transportation in Cologne
Discovering the city by bus and tram is quite easy because the city is well connected to the bus and tram network. Guests can also book cabs to reach quick and fast to your destination.
Note: The tariff levels depend on the distance from the city or the place where you start your journey.
Airport Information Cologne
The airport of Cologne - Cologne Bonn Airport lies between Cologne and Bonn. Several airlines fly to Cologne. The airport is well connected to the road network although to the bus and railway network. The new Intercity-Express (ICE) railway station is located right in the centre of the Airport. From there you can get straightforward to the city of Cologne.
Local Transportation To & From Cologne Airport
The airport has benefited from excellent public transport links with the city centre. The airport is just a 15 minute ride from Cologne central station with S-Bahn line 1 (Cologne-Troisdorf). Guests can reach out the airport using public transportation or private cabs.
Popular Airline Routes
Cologne Airport AddressCologne Bonn Airport,
Kennedystraße,
51147 Köln,
Germany
Ph:+49 2203 404001
Scroll