Flights to Huahine
Plan a dream vacation to Huahine and explore the magical charm of its curved coastline, which reflects the romantic gateway with white sandy beaches and beautiful marine life. This picturesque city offers a mesmerizing view of the marine life in the shallow of blue lagoon waters. With great savings, come great holidays, save time and money with exciting offers at Rehlat. Subscribe to our newsletter and get updates on domestic flight offers, international flight offers, offers on hotels and much more. Book your Huahine flight tickets and explore the beautiful French Polynesia city.
Things to Do & Popular Places in Huahine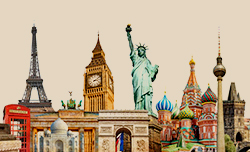 Don't Miss Huahine Attractions
Enjoy the richness of Huahine and explore natural wonders of the French Polynesia with breathtaking sightseeing places and world-class notable landmarks that include Sito Archeologico Di Maeva, Fare Potee maeva huahine, Huahine Pearl Farm, Galerie Umatatea, Eden Parc, Three Bays Pass and La Petite Ferme. Enjoy the beautiful sunsets with excellent walking trails along the coastlines and medieval streets.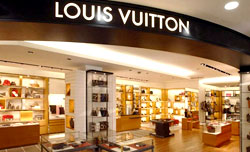 Best Shopping Malls
Huahine has an eclectic mix of shopping opportunities with classic malls, unique boutiques, and local artisans. Upscale fashion boutiques, kitchen gadgets, resale, outdoor adventure and chocolate shops can all be found in and around Green Bay. Huahine offers many locally owned boutiques, retail, specialty stores and handmade items. Huahine is well equipped with plenty of small shops, local markets, and boutiques. Visitors can find locally made black pearls and Tahitian-made products, as-well-as handmade crafts and accessories.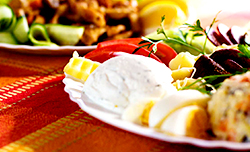 Food and Dining in Huahine
From fine dining to game day fare, green bay has it all. One of the best parts about going on vacation is trying the local cuisine. Start your day with breakfast and many restaurants have a featured fish special on Fridays at lunch and dinner. Locally-owned restaurants offer great dining discounts. The city also offers excellent nightlife for its visitors It will be a unique experience for visitors to enjoy fine dining in the waterfront, where you can taste traditional French cuisines that include fish with vanilla sauce, vegetables, and rice.

Transportation in Huahine
Huahine is a well-developed city with plenty of local transportation like buses, cars, ferries, and boats to get around the city and other parts of the Island. Visitors can find plenty of taxis outside the Huahine-Fare Airport at reasonable prices.
Huahine Airport Information
Huahine–Fare Airport is a primary domestic airport, operating scheduled passenger services and charter flights to main cities in France. It is situated in the northern part of the commune of Fare on the Island of Huahine in Fare. The airport has carried several million passengers throughout the year. Huahine – Fare Airport is equipped with some of the best facilities like shops, communication, ATM's, check-in counters, gates, car parking area, and information desk.
Local Transportation To & From Huahine Airport
There are several different choices of transport to and from the Huahine–Fare airport such as hotel shuttles, rental cars, limousines and taxi cabs. All the automobile rental agencies are located near the baggage claim area of the terminal. Cabs can be rented from the car rental service desk in the terminal. You can find free shuttle services from airport to other transportation means and to the parking lot.
Popular Airline Routes
Huahine Airport AddressHuahine – Fare Airport,
Huahine-Nui,
French Polynesia
Scroll