Cheap Flights to Saint Etienne
Saint Etienne Flights
With a rich mining and industrial past, the City of Art and History of Saint-Étienne has preserved an important heritage, notably from the 19th and 20th centuries. Explore its design and creativity as you uncover a heritage imbued with history, bold architecture, active cultural life and sports: festivals, museums, opera, theatre, football and more. Book your Saint Etienne flight tickets at Rehlat – One of the fastest growing travel companies in the Middle East and avail more and more interesting offers and discounts. Book round trip journey to Saint-Étienne and save huge.
Things to Do & Popular Places in Saint Etienne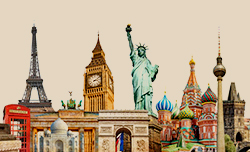 Don't Miss Saint-Étienne Attractions
The city is brimming with must-visit museums! Visitors can experience a myriad of worlds from the mining museums where you enter the miner's underground universe to the Museum of Art and Industry to explore the roots of design and the Museum of Modern Art for a look at modern and regional artists. There is a range of tours for you to explore the city on the theme of your choice: "the roots of Saint-Etienne design" or "step-by-step Saint-Etienne parks and gardens" and there are many pedestrian streets, architectural visits and heritage trips to enjoy.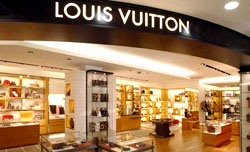 Best Shopping Malls
Saint Etienne is a great place for visitors to shop, where you can find plenty of malls, outlets and local markets. It is famous for clothing, accessories, shoes, jewelries, and many more. The city has an excellent mix of independent stores, small specialist shops and major high street chains. Saint Etienne offers one of the UK's best selections of independent shops, bars and restaurants. Specialist shops includes such as quirky craft designers, fashion boutiques, vintage clothing outlets, second hand book dealers, antiques merchants and many more.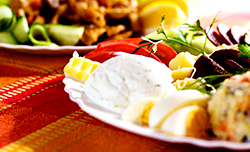 Food and Dining in Saint-Étienne
French cuisine is well known for its style of cooking all across the Europe, where you can taste wide range of delicious food including Bouillabaisse, Ratatouille, Soupe au pistou, Pieds paquets, Salade Niçoise, Socca, Daube provencale, Trinxat and many more. Whatever your taste in bars, clubs, cinemas, theatre, food, performance or simply taking a stroll, Norwich has something for you!
Transportation in Saint-Étienne
Saint-Étienne is well connected with modern transportation like buses, taxis, trains, trams and rental cars to get around the city. It will take around 21 minutes to reach the airport, which is about 15.9 kilometres via A72. Cab is the most popular form of public transportation in Nice.
Airport Information Saint-Étienne
Saint-Étienne–Bouthéon Airport is a main domestic airport that operates scheduled passenger services and domestic flights to all across France. It is situated in Andrézieux-Bouthéon, just 12 kilometres from north-northwest of Saint-Étienne. The airport serves domestic and scheduled passenger flights, as well as seasonal flights throughout the year. Saint-Étienne–Bouthéon Airport features with only one terminal named as Passenger Terminal.
Local Transportation To & From Saint-Étienne Airport
Saint-Étienne–Bouthéon Airport is situated just few miles from the city centre with easy transport links via a regular bus service. In addition the airport offers access to an onsite taxi company ensures a prompt reliable service when arriving at the airport. You can get many buses, trains, taxis and mini buses to travel from Saint-Étienne–Bouthéon Airport to center of the city.
Popular Airline Routes
Saint-Étienne Airport AddressSaint-Étienne–Bouthéon Airport,
42160 Andrézieux-Bouthéon,
France
Ph:+33 4 77 55 71 71
Scroll