Rennes Flights
Book your flight to Rennes, the beautiful picturesque city of France. Rennes offers a unique quality of life with its historical and architectural heritage, cultural life, and its economic and social dynamism.  Brittany's capital will no doubt surprise you with its rich and diverse heritage. A weekend is not enough to see all its iconic monuments and sites. Are you planning to visit Rennes? Then don't think about flight tickets. Rehlat offers you the great deals and cash back offers on Rennes flight bookings.
Things to Do & Popular Places in Rennes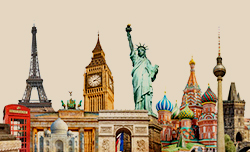 Don't Miss Rennes Attractions
There are many museums, fine art galleries, churches and cathedrals, historical buildings, parks, and shopping opportunities to please anyone who visits this beautiful city. Rennes has a thoroughly modern outlook; warm, optimistic, and welcoming. This charming historic town unveils the mesmerizing architecture of its old town that exhibits an array of constructions from majestic classical buildings to Renaissance houses. The spectacular tourist attractions of Rennes are: Parc du Thabor, Parlement de Bretagne, Les Champs Libres, Musee de Bretagne, La Roche-aux-Fees, Espace des Sciences, and Eleven Art Gallery.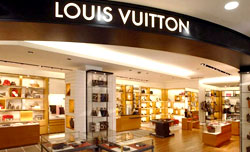 Best Shopping Malls
Much of central Rennes is pedestrianised and lined with shops, so there's a good choice if you're keen to purchase a gift or souvenir. North of the Vilaine River, streets like Rue d'Estrées, Rue la Motte Fablet, and Rue d'Orléans are popular shopping malls, while the city's medieval core is where to head for smaller fashion boutiques. Rennes' shopping centers include the large Colombia Mall (Place du Colombier). Note: Don't miss the Saturday market known as the Marché des Lices, France's second largest market.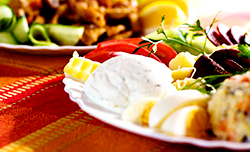 Food and Dining in Rennes
Rennes is a place of wonderful gastronomy. The reputation of its great chef's attests. Brittany is popular for delicious and mouth watering food, so in the same way eating out in Rennes can be a pleasure. There are 3 famous lavish Michelin-starred restaurants - La Coquerie (156 rue d'Antrain), which trusts heavily on seasonal produce and offers its own cooking classes, and Le Saison (1 impasse du Vieux Bourg), which is set in a farmhouse on the city limits.
Transportation in Rennes
Save time in Rennes by taking the bus and metro. By metro, you can cross the city centre from the railway station to the Place Sainte-Anne in just 3 minutes, even in rush hour, using the same network and ticket. The bus service is next to the train station, and it is a great way to see many of the tourist destinations near Rennes. The STAR bus network consists of 149 routes. It serves all municipalities in the Rennes Metropolitan District.
Airport Information Rennes
Rennes–Saint-Jacques Airport is the smallest international airport, serving Rennes city in France. The airport operates domestic and international flights from all major cities across the Europe. It is located approximately 6 kilometers (3.7 mi) from southwest of Rennes, Ille-et-Vilaine, in the region of Brittany in France. Rennes–Saint-Jacques Airport features with 2 terminals named as Passenger Terminal and Cargo Terminal.
Local Transportation To & From Rennes Airport
The bus number - n°57 takes you to the city center of Rennes (Republique station) in 30 minutes, every day of the week, the week-end and on public holidays. Several means of transport provide access to the airport: bus, taxi or hire car. If you are coming by car, you may find it useful to look at the access map and parking information.
Popular Airline Routes
Rennes Airport AddressRennes–Saint-Jacques,
Avenue Joseph le Brix,
35136 Saint-Jacques-de-la-Lande,
France
Scroll