Metz Flights
Take a flight to Metz. From the majestic Saint-Etienne cathedral to the Centre-Pompidou-Metz, not forgetting the churches, the markets and the opera, all things and attractions culture will be delighted in Metz! Metz extends a warm welcome to holiday-makers, weekend visitors or business travelers alike. Head off to the sunny south, and explore the rocky coves, go hiking, or take to scuba-diving! A wide range of activities are on offer. Book with Rehlat and get amazing offers on your Metz flight bookings. Hurry up and book your Metz flight tickets before the deal ends!
Things to Do & Popular Places in Metz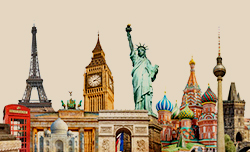 Don't Miss Metz Attractions
Metz is the prefecture of the Lorraine region, and has been nicknamed the Garden City since it has led the way in France with its approach to urban ecology and the environment - promoting green spaces and public gardens. Nature is never far away even in the centre of the city, which makes Metz a very pleasant place in which to live. The Seille and Moselle rivers both pass through the city, which has managed to preserve its picturesque charm, particularly in the "Old Metz" quarter.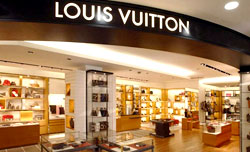 Best Shopping Malls
For those who love shopping, indulge yourself with a stroll through the centre of town. Metz, a city of meetings and exchanges, has been a trading centre since time immemorial. Trendy boutiques and local craftspeople, collector's objects and decorative items, lingerie and leather goods - you'll find all this and more in the city's many neighborhoods! In the heart of the city of Metz, the Rue Serpenoise is a major shopping street whose numerous shops attract both tourists and locals. Its lively atmosphere makes it a nice place to go for a stroll and enjoy the wide choice of stores. You will find something for everyone!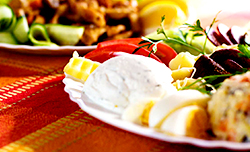 Food and Dining in Metz
When traveling to Metz do visit the top and best places to eat and drink in Metz and make some memories with your loved ones. The city is known well for its savory pallets and so makes it one of the best places to eat and drink. There is no shortage of cafes in Metz catering to all tastes and budgets. Visit the best restaurants and eateries in Metz and get the real savory taste of the city.
Transportation in Metz
If you want to visit Metz then take train or if you want to travel around the city then book a car. The bus and Mettis network will take you where you want to go, in the city centre or the Metz urban area!
Metz is well connected with the public transportation system of the country. It includes buses, trains, motorways, waterways and taxis. All these modes of transportation are wide-spread into the city facilitating major amount of citizens and tourists.
Airport Information Metz
Metz-Nancy-Lorraine Airport serves many scheduled flights to destinations seasonally operating both regular and charter flights. This airport is in Nancy around 30 minutes of travel distance from Metz and operates regular shuttles for every flight arrival and departure facilitating passengers with ground transport to and from the city.
This international airport is situated to the north of Nancy and southeast of Metz in Goin in the Lorraine region of France. It serves all the passengers with airlines namely Aegean Airlines, Air Algerie, Air France operated by HOP! Jetairfly and Twin Jet.
Local Transportation To & From Metz Airport
Nancy is serviced by Metz-Nancy Lorraine regional airport and by the TGV EST - Eastern France-Europe high speed train. Visitors can get around the city with the help of public transportation options such as buses, city trains, subways, coaches, taxis, and boats. It will take around 15 minutes to reach the city centre from Metz-Nancy-Lorraine Airport.
Popular Airline Routes
Metz Airport AddressMetz-Nancy-Lorraine Airport
Route de Vigny,
57420 Goin,
France,
Ph:+33 3 87 56 70 00
Scroll