Cheap Flights to Marseille
Marseille Flights
Book your flight to Marseille. Every visitor in Marseille will be greeted by several varieties of things to do in Marseille, with its historic Le Panier quarter, picturesque port, and surrounding colorful countryside. Beyond the city, discover unexpected Mediterranean-style beaches and a plethora of outdoor activities. Enhance your holiday with breathtaking attractions in the city. The Marseille city pass and hop-off and hop-on tour are both great ways to tick off the city's tourism attractions. Make your holiday unforgettable by adding one of our carefully selected experiences. Are you searching for Marseille flights? Then look no further. Rehlat – One of the fastest growing online travel companies in the Middle East offers mind-blowing offers and deals on your Marseille flight bookings.
Things to Do & Popular Places in Marseille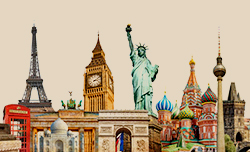 Don't Miss Marseille Attractions
When visiting France, it is crucial that you make a stop in the city of Marseille. Located on the southern coast of France, it is an ideal location for vacationers that want to experience all that the French culture has to offer, but want to spend a little time at the beach too. The historical city attracts several visitors every year for its glory of medieval Gothic architectural sites and numerous breathtaking places such as Basilique Notre-Dame de la Garde, Vieille Charité, Musée d'Histoire de Marseille, Basilique Saint-Victor, Cathédrale de la Major and Cours Belsunce to Place de Castellane.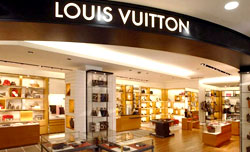 Best Shopping Malls
The range of shopping in Marseille is quite incredible; a short walk can take you from the exclusivity of designer boutiques to the vibrant and energetic food markets. Explore Rue de la Tour, which showcases Marseille's own designers to the Galeries Lafayette department store. Blend your senses at Rue Longues-des-Capucins food market or check the book and music stores of Cours Julien.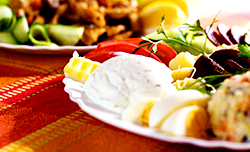 Food and Dining in Marseille
Marseille boasts lavish restaurants and bistros' serving a diverse range of cuisines from around the Mediterranean. The city offers excellent service and cuisine, with a range of meals based on fish, meat and vegetables sourced locally. Marseille boasts a lively nightlife, with plenty of bars and pubs, and nightclubs.
Transportation in Marseille
Marseille offers world class transportation for visitors such as train, bus, private taxi, and airport shuttle to reach the Marseille Provence Airport. It will take approximately 25 minutes, which is about 24.6 kilometers via A55. You can find number of local taxis available at the airport arrivals at a reasonable cost.
Airport Information Marseille
Marseille Provence Airport is the most prominent international airport, located just 27 kilometers (17 miles) from northwest of Marseille. It will operate domestic and international flights to all major destinations in the Europe throughout the year. It is one of the busiest airports in the country in terms of passengers and the third largest for cargo traffic. The airport serves millions of passengers from all major cities of France.
Local Transportation To & From Marseille Airport
Marseille is well connected with modern transportation system that includes buses, taxis, and ferries to get around the city. A public bus transportation service is available from the airport to Marseille and other train stations. Passengers can also book cab to reach the airport quite easily and comfortably.
Popular Airline Routes
Marseille Airport AddressMarseille Provence Airpor,
13727 Marignane,
France
Scroll