Lille Flights
Book your flight to Lille and set off to explore the magical journey of French culture to boost the classical beauty of fairy-tale castles and soaring cathedrals with awe-inspiring architecture structures. The picturesque city welcomes several million tourists from all across the world for its glamorous streets decorated with beautiful gardens and parks. Lille is located in French Flanders, on the Deûle River. Book your trip to Lille on Rehlat and experience the budget travel. Don't miss the latest deals, offers, and last-minute fares on Lillie flights on Rehlat. Experience the world-class hospitality on the leading international airlines at lowest fares only with Rehlat.
Things to Do & Popular Places in Lille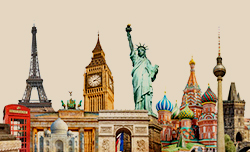 Don't Miss Place du Général de Gaulle
Lille tourist attractions offer incredible way to rediscover the plenty of notable landmarks and exciting sightseeing places; among which Place du Général de Gaulle is a must-visit attraction of the city. Place du Général de Gaulle is also known as the Grand Place, a favorite meeting point for Lillois. The other tourist attractions include Palais des Beaux-Arts, Musée Louvre-Lens, Musée d'Art Moderne, Musée de l'Hospice Comtesse, Rang du Beauregard, Eglise Saint-Maurice, Charles de Gaulle Museum, La Piscine in Roubaix and Braderie de Lille. You shouldn't miss to make a splendid day tour to Paris by train and explore the French elegance of the rich history and culture.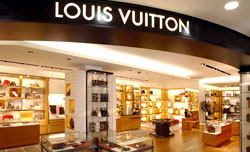 Best Shopping Malls
Lille is well-known as the most favorable destination for shopping lovers, where visitors can find numerous vintage malls, branded outlets, designer stores, and entertainment stores. The city is famous for clothing, perfumes, accessories, textile and boutiques. Lille is home to more than 4000 shops. For those who are search for typically French fashion, individuality then Lille is the most perfect place to shop. You can find everything clothing, jewelry, luxury goods, antiques, decorative items and much more at incredible low fares.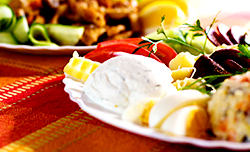 Food and Dining in Lille
Enjoy a fabulous experience to taste wide variety of different dishes across the restaurants in Lille that offer a great selection of traditional French cuisines. It will be a unique experience for everyone to eat the local and international cuisines. The typical dishes you must taste include carbonnade de boeuf, waterzoi, rabbit with prunes, coq à la bière and much more varieties. Waffles are really popular in Lille. L'Assiette du Marché, La Cave aux Fioles, La Chicorée, Le Colysée, Estaminet Chez la Vieille, A la Huitrière, Aux Moules and much more are the popular restaurants in the city.
Transportation in Lille
Lille is well developed with wide range of local transportation like buses, taxis, metros, and trams to get around the city and other regions. The city operates 2 VAL metro lines, 2 tram lines, and 60 bus routes. VAL metros are the unique driverless trains. Buses run from 5.30 in the morning to 8.30 in the night. The city operates a network of night buses from 9.30 PM to 3 AM. You can find ticket machines at every station and the applied charge can be paid only by credit card or coins.
Airport Information Lille
Lille Airport (IATA: LIL – ICAO: LFQQ) is an international airport, which operates both domestic and international flights to all major cities in Europe. It is located in Lesquin, approximately 7 kilometres (4 mi) south-southeast of Lille. It is considered as the 12th busiest airport in France in terms of passengers and serves several million passengers every year. Lille Airport has one passenger terminal. The terminal is equipped with some of the best amenities' that include ATMs, food, shopping, luggage, communication, car parking, disabled facilities, information desk, hotels, and car rental.
Local Transportation To & From Lille Airport
You can opt for car, taxi, or bus to reach the Lille airport. It takes not more than 20 minutes to reach the airport via A1 by car. You can shuttle buses departing from the airport to city centre. Also, you can find taxi stand near the departure hall. It may cost around € 25 between 10 PM and 6 AM. You can find car rental companies near the exit of arrival hall.
Lille Airport Address
Lille Airport,
IATA Code: LIL,
Route de l'Aéroport,
59810 Lesquin,
France
Ph: +33 891 67 32 10
Scroll