Cheap Flights to Chambery
Chambery Flights
Reserve your flight to Chambery, a city filled with its great history and art. Chambery is the capital city of Savoy and home to an array of tourist attractions. The city is surrounded with hills and mountains with the best picturesque. It is beautifully bordered with a natural lake called the Lac du Bourget. Fly to the attractive and lively city and witness the historic facts. Find the amazing low fares on Chambery flights with Rehlat, the fastest growing online travel companies in the Middle East. Rehlat offers frequent deals and special fares to fulfill your trip at affordable airfares. Sign up for newsletters and get updated with Rehlat's last minute deals.
Things to Do & Popular Places in Chambery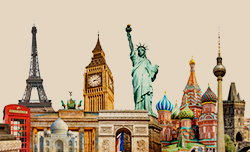 Don't Miss Savoy Museum
The city is very well preserved with a lot of museums and historic buildings. You shouldn't miss to visit the architecturally spectacular Savoy Museum that houses a large collection of artworks. The other tourist attractions of Chambery include 8th century Rue Basse du Chateau, the Chateau de Chambery, Place du Palais de Justice, Place St-Leger, Cathedral de Chambery, the Elephants Fountain, Lac du Bourget and many museums and art galleries dotted around the city. Visiting the vineyards, hiking, boating, skiing, snowshoeing, rock climbing and horse riding are few interesting activities to do in Chambery.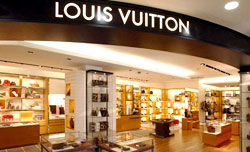 Best Shopping Malls
Chambéry is ideal for shopping. It has a myriad of shopping options to purchase from clothing, electronics, wines, cutlery to household items. Enjoy the shopping at Lafayette, La Piste Verte, All in Cash for electronics, BeS Chambéry for clothing, Chamnord, Axo, Indiana, Erotic Dream, Brick Lane, Les 400 crus and much more. And many other products with best prices can be found in the scattered market places of the city.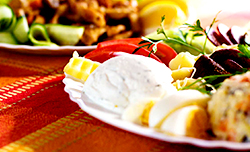 Food and Dining in Chambery
Indulge in the Chambery's award-winning local specialties. The city is unquestionably famous for Chambéryzette-flavoured with strawberries, and Chambéry vermouth. Cheese is a must ingredient in most of its recipes. A lot of hotels and restaurants are spread over the city. Le Maharaja, Bistrot Du Verger, La Cuisine d'Emilie, Le Vivaldi, L'Entracte, and Piadina di Casa are the popular restaurants of the city. You must taste the mouth watery dishes like Fondue savoyarde, tartiflette, crepes, and goat's cheese.
Transportation in Chambery
As Chambery is very compact in size hence the area can be covered by boardwalk, and can be easily explored on foot. The city is well connected with many local and regional buses. Renting cycles or cars is a best option to travel within the city.
Airport Information Chambery
Chambery Airport (IATA: CMF, ICAO: LFLB) or Chambéry-Savoie Airport is a small international airport in Chambery. The airlines such as Flybe, British Airways, and transavia are flying out of the airport. The airport offers its services to the destinations including Birmingham, Exeter, Southampton, Londres City, Amsterdam, Rotterdam and much more.
Local Transportation To & From Chambery Airport
The Chambery airport is easily accessible from the cities of Chambéry and Aix-les-Bains. You can choose motorway network, airport shuttle, taxis, or car rentals are to reach the Cahmbery Savoie Airport. Trans'Neige schedules coach services from airport to ski resorts. Different companies offer taxi service to/from the airport. There are number of car hire firms operating from the Chambéry Airport.
Popular Airline Routes
Chambery Airport AddressChambery Airport
Route de l'Aéroport,
73420 Viviers-du-Lac,
France,
Ph: +33 04 79 33 58 54
Scroll