Bordeaux Flights
Book a flight to Bordeaux, the city with its urban elegance and charm is an attractive tourist destination located in the beautiful region of southwest France. Bordeaux is also called as the Port of the Moon because of its romantic location on a crescent-shaped bend of the Garonne River. The city has a rich cultural heritage dating back to antiquity and this is why UNESCO declared Bordeaux a World Heritage Site in 1998. More than 350 buildings are classified as historical monuments. A weekend in Bordeaux! What on Earth can be better? Book your flight tickets to Bordeaux on Rehlat at cheapest prices. Check out the available cashback offers and last minute deals on Bordeaux flights with Rehlat.

Things to Do & Popular Places in Bordeaux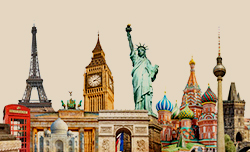 Don't Miss Bordeaux Attractions
Bordeaux is a wonderful city and is undoubtedly one of the most beautiful destinations in Europe. Whether you like culture (Mollat Bookshop), nature (the public garden and the botanical garden), art (Water Mirror), shopping (Quai des Marques, Gambetta Neighbourhood or Pas Saint-Georges street) good food (La Tupina, a wine tour at Pape Clément, Le Petit Commerce, Le Marché des Capucins, the Chocolat Darricau) cruises (Burdigala cruises) or just a good place to stroll around or if you want to discover new things, Bordeaux is one of the incredible cities in France, with sports, monuments, shopping, fashion, and so much more.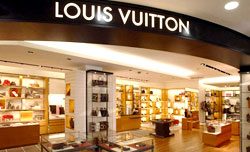 Best Shopping Malls
Wineries, food stores, markets of all kinds, large brands and designer objects can be found when walking in the streets of Bordeaux. The variety is huge and every shopper can find what they are looking for. Bordeaux's luxury shops are situated in a district called"the golden triangle," between Cours de l´intendance, Cours Georges Clemenceau and Allées de Tourny. Look for bargains in the young and trendy shops on rue St. Catherine and rue Porte-Dijeaux: Galeries Lafayette, Levi's, Disney Store, Foot Locker, Lacoste, Zara, and H&M.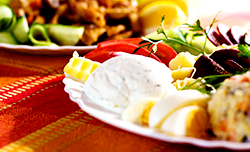 Food and Dining in Bordeaux
Bordeaux is everything that France is. It has world-class shopping, branded outlets, department stores, ready-to wear shops and boutiques. Nightlife in Bordeaux is far livelier than in many other French cities! Each night club, disco, bar, or dancehall has its own distinct profile and atmosphere.
Transportation in Bordeaux
Bordeaux offers several modes of transportation like buses, trains, tram-cars, taxis and airport shuttles to reach the Bordeaux Mérignac Airport, which is about 28 minutes (10.0 km) via Avenue René Cassin/D1563.
Airport Information Bordeaux
Bordeaux–Mérignac Airport, which is located in the territory of Mérignac, 12 kilometers (7.5 mi) from the west of Bordeaux, is the major international airport serving Bordeaux. It is the sixth busiest airport in the country in terms of passengers. The airport operates both domestic and international flights to different regions of the European cities and is a major hub for Volotea.
Local Transportation To & From Bordeaux Airport
The shuttle operates 30 minutes DIRECT connection (in normal traffic conditions) between Bordeaux Airport and Train Station, every day, all year round. At Bordeaux Airport you can rent a car to reach the city.
Popular Airline Routes
Bordeaux Merignac Airport Address,Biarritz Pays Basque Airport,
IATA Code: BIQ,
7 Espl. de l'Europe,
64600 Anglet
France,
Ph: +33 5 59 43 83 83
Scroll