Bastia Flights
Book your flight to Bastia, a charming French town with medieval streets and houses, historic churches and vibrant streets with bars & restaurants. The city is located in the northeast of the island of Corsica at the base of Cap Corse in between the mountain and the sea with an approximate population of 43577 people. The historical city attracts several million tourists for its dramatic gorges with its pristine turquoise waters. Make sure to book your flight tickets to Bastia well in advance in order to grab amazing deals and offers. Hurry up and book your flight tickets now.

Things to Do & Popular Places in Bastia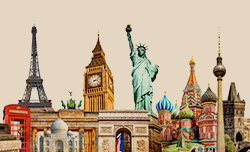 Don't Miss Bastia Attractions
Bastia - the charming town unveils natural wonders of the Island and allows enjoying a beautiful day tour for nature lovers, camping enthusiasts, and adventure seekers. Bastia offers mesmerizing tourist attractions that include Oratoire de la Confrerie de Sainte Croix, Le vieux port, Eglise Saint Jean Baptiste, Chemins de fer de Corse, Corsica Ferries, musee de la miniature, Saint-Nicolas Square, and Musee de Bastia.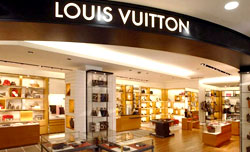 Shopping in Bastia
Bastia is a unique destination for shopping lovers. You can find a wide selection of fashion streets, malls, local markets, out-lets, and branded stores. The city is a major hub for women's apparel, accessories, designer wears, perfumes and many more. Don't shy away from some bargaining. Most of the items are available for very low cost.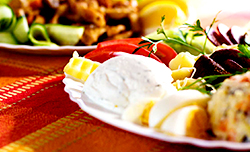 Food and Dining in Bastia
Don't miss to taste a wide range of typical French dishes including international cuisines in many hotels and restaurants. Pulsating with energy, glitz and glamour, the Bastia boasts a wide array of bars, pubs, clubs and discotheques. Feel like dancing the night away? Many of the clubs have live bands performing popular international numbers! But nightlife in Bastia is not all about partying; you can also go to a theater or enjoy a movie at a cinema hall.
Transportation in Bastia
Bastia is well developed with wide modes of transportation like public buses, taxis, airport shuttles, and coaches to reach any corner of the city and from the Bastia Poretta Airport to the heart of the city. It will take approximately 24 minutes, which is about 20.7 kilometres.
Airport Information Bastia
Bastia – Poretta Airport is a major airport, serving Bastia, which operates domestic and international flights. The airport serves several million passengers throughout the year from across the Europe.
Local Transportation To & From Bastia Airport
Travelers can reach out the airport using Public buses, cabs and metro trains. Guests can also book a cab to reach out the airport quickly from the city.
Popular Airline Routes
Bastia Airport AddressBastia – Poretta Airport,
IATA Code: BIA
Route de l'aéroport 20290 Lucciana,
France
Phone: +33 4 95 54 54 54
Scroll