Tampere Flights
Soak up under the warm tropical sun and spend exciting time in Tampere. The city is located in southern Finland and nestled between Näsijärvi Lake and Pyhäjärvi Lake. Book your flight to Tampere to explore the awe-inspiring attractions of the city. Find the low-cost flights on Rehlat and experience your first time ever budget trip with Rehlat. Rehlat is Middle East's fastest-growing online travel company offering flights at competitive fares. Check your Tampere flight schedule from your destination and experience the premium hospitality on leading international airlines. Rehlat also provides comprehensive information of airline you travel.


Things to Do & Popular Places in Tampere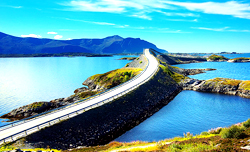 Don't Miss Sarkanniemi
During your trip to Tampere, you must not to explore Sarkanniemi. It is an amusement park in Tampere where you can find more than 30 rides and it also features an aquarium, a planetarium, a zoo, museum, and famous Näsinneula Observation Tower. Explore the vibrant charm of the lively destination with rich history. The tourist attractions of the city include Pyynikki Park and Observation Tower, Vapriikin Museokeskus, Amuri Museum of Workers' Housing, Nasinneula Tower, Tampere Cathedral, Hatanpaa Arboretum, Lenin Museum, Tampere City Library, Tampere City Library, Metso and much more. Tourists shouldn't miss to make a half-day trip to Finland's capital Helsinki to explore adventurous activities and cultural events.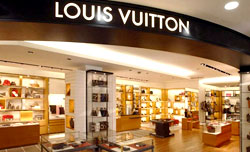 Best Shopping Malls
Tampere is an amazing place to shop from handicrafts, souvenirs, textiles, perfumes to accessories. Tampere has Finland's best known retailers and shopping malls. The top shopping centers in the city include Stockmann, Sokos, Koskikeskus, and Tullintori. Also, Tampere has a lot of outlets that sells second hand items and quality vintage. Visiting flea markets in the city is fun. Flea markets sell house ware, electronics, cloths, footwear, furniture, toys, and books and much more. Kodin kakkonen and Kodin kakkonen are the two popular flea markets in the city.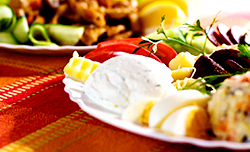 Food and Dining in Tampere
Experience the fast and affordable food scene on Tampere. Enjoy the tasty local and traditional food in Tampere. You must taste the black sausage, mustamakkara when you are in Tampere. Taste the best food at Laukontori or Tammelantori market squares, the Market Hall along with other local delicacies. Riava is a local traditional food which is prepared from barley bread and fresh lake fish. Pyynikki Observation Tower Café, Viikinkiravintola Harald, Katmandu, Restaurant Bodega Salud, Restarant Millers, Panimoravintola Plevna, Zeytuun, Restaurant Näsinneula, Maruseki, Ravintola Borneo, Pizzeria Napoli are the popular restaurants of the city to taste the local and international cuisines.
Transportation in Tampere
Tampere is well connected to all major cities in Finland with modern and comfortable transportation modes like buses, taxis, trains, trams and ferries. Taxis are available at any corner of the street, which costs around 30-40 Euros. You can purchase Tourist Card for local buses valid for more than 1 day.
Airport Information Tampere
Tampere–Pirkkala Airport is a major airport, operating domestic and international flights to popular destination in Europe. It is located approximate 13 kilometers south-west of city centre. It is a hub for Satakunta Air Command base of the Finnish Air Force. Tampere–Pirkkala Airport has two terminals i.e., Terminal 1 and Terminal 2. Terminal 1 is used for arrivals and departures of domestic flights around the year. Terminal 2 operates international low-cost airline flights from all main European cities. Both terminals are equipped with basic facilities such as check-in counters, gates, shops, cafes, restaurants, ATMs and car parking.
Local Transportation To & From Tampere Airport
A number of transportation options are available to reach the airport from Tampere. You can choose any of transportation option such as bus, shuttles bus service, taxis, and car rentals. It is easy to reach the airport via E12 motorway and 'Lentoasemantie' road. Bus number 1a operates between Terminal 1 and Lentola in Tampere. The ticket may cost € 3.00 per person approximately. Ryanair operates a shuttles bus service to airport which costs € 6.00. You can reach the airport in 20 minutes by taxi and it may cost approximately € 30 to € 40. You can take car from various car rental firms.
Popular Airline Routes
Tampere Airport AddressTornikaari 50,
33960 Pirkkala,
Finland,
Ph: +358 20 7085521
Scroll