Cheap Flights to Savonlinna
Savonlinna Flights
Book your flight to Savonlinna, a historical borderland city surrounded by Finland's Lake Saimaa. Savonlinna is most famous for world-class opera festival. Savonlinna is filled with incredible beauty of medieval castles and centre for culture and arts. Savonlinna has something for everyone. In addition to the number of tourist attractions, it also has a number of adventures to do. Plan a trip to Savonlinna and have a splendid vacation. Rehlat offers low-cost flights to Savonlinna. Rehlat is Middle East's fastest-growing online travel companies offering ever low cost flights for everyone with its exhilarating deals.
Things to Do & Popular Places in Savonlinna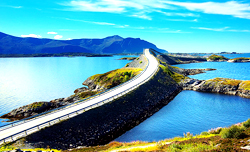 Don't Miss Olavinlinna Castle
Experience the mesmerizing scenery of Savonlinna and rediscover its rich history by visiting breathtaking sightseeing places and natural wonders. Olavinlinna Castle is a three-tower castle belongs to 15th century. It connects the lakes Haukivesi and Pihlajavesi. Few of its must-visit attractions include Opera Festival in Olavinlinna Fortress, S/S Punkaharju, Savonlinna Provincial Museum, Savonlinna Cathedral, Pikkukirkko, Savonlinna Market Square, Taito Shop Savonlinna, Kirkkoniemen Kellotapuli and Savonlinnan Tennis- ja Squashkeskus. Savonlinna offers countless adventurous activities to do. Savonlinna is ideal for families, groups, adventure seekers as well as couples.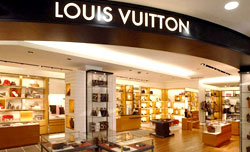 Best Shopping Malls
Though the city is small, it offers number of opportunities to shop. Savonlinna has a plenty of malls, outlets, boutiques, and much more. The city is packed with a number of art galleries, and handicraft shops where you can bargain also. Purchase local products like handicrafts, accessories, souvenirs and gifts to your loved ones. Savonlinna Market Square, Kaisa Turtianen, Kangaskauppa Solmu, Lahjatavarakauppa Zandara, Marja Putus are the featured shopping centers of the city.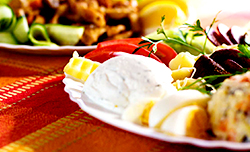 Food and Dining in Savonlinna
Tempt your taste buds with the different delicacies in Saonlinna restaurants. Every dish is prepared from the local-produced ingredients using different recipes. The city is most famous for its fish and game dishes. Savonlinna is a major hub for Finnish traditional cuisines, which offers plenty of delicious dishes that include smoked salmon, lapland bread cheese, reindeer, mustamakkara, blini, vorschmack and much more.
Transportation in Savonlinna
Savonlinna is a well-developed city with wide range of transportation options such as buses, taxis, ferries, subways and minivans to get around the city and other regions of Finland. Check the local bus schedules before you go; it is a cheapest option to travel within the city. Choosing bikes is the cheapest option to travel in and around the city. Also, you can purchase second hand bikes through online.
Airport Information Savonlinna
Savonlinna Airport (IATA: SVL, ICAO: EFSA) is an airport in Savonlinna located just 15 kilometres from north of Savonlinna town centre along the Enonkoskentie road. The airport handles several thousands of passengers from all across Finland. Savonlinna Airport holds one Passenger Terminal. The terminal is used for domestic and international operations throughout the year. The terminal is equipped with facilities like car parking, ATM, communication, check-in desk, gates, hire taxi and information desk.
Local Transportation To & From Savonlinna Airport
You can opt for any of transportation facility such as bus, taxis, rental cars, or any private vehicle to reach the airport. It will take around 16 minutes to reach the Savonlinna airport via Enonkoskentie/Route 471.
Popular Airline Routes
Savonlinna Airport AddressSavonlinna Airport
Lentoasemantie 50,
57310 Savonlinna,
Finland,
Ph: +358 20 7088101
Scroll