Cheap Flights to Rovaniemi
Rovaniemi Flights
Book your flight to Rovaniemi, situated right by the Arctic Circle, Rovaniemi is an international city of trade and commerce, education, and continuous development. Its wonderful Arktikum museum is the perfect introduction to these latitudes, and Rovaniemi is a good place to organize activities from. It's also Lapland's transport hub. If you are planning to visit stunning beauty of Rovaniemi, then plan your itinerary immediately. And book your Rovaniemi flight tickets at Rehlat with great deals and offers.
Things to Do & Popular Places in Rovaniemi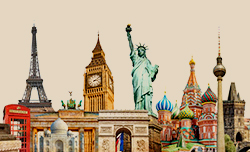 Don't Miss Rovaniemi Attractions
Rovaniemi is the ideal destination whatever your reason for travelling. Breathtaking local places and adventure activities and safaris make this vibrant city a popular choice for travelers. And the city is also a renowned destination all throughout the year. And of course, in Rovaniemi, whatever the time of year Santa Claus will always be always waiting to meet you!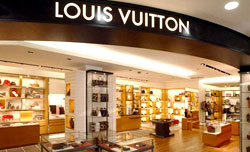 Best Shopping Malls
Rovaniemi is a shopping paradise; three shopping centers offer everything from fashion dresses, shoes to sports equipment and classic Finnish design brands like Iittala and Marimekko. Handicrafts, Local arts or arctic design, can be found in many shops around Rovaniemi.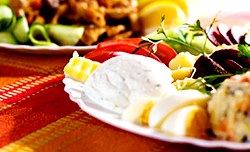 Food and Dining in Rovaniemi
Rovaniemi has great options for local culinary excursions. Traditional Rovaniemi food tastes tasty both in fine dining restaurants and by a campfire out in the wilderness. Be it a quick lunchtime snack, a tasty evening out or a refreshing drink, the city offers you as per your wish.
Transportation in Rovaniemi
Rovaniemi is a small town and in the city centre and walking is the great way to get around. Most of the local buses operate regularly every hour. During morning rush hours and in the late afternoon they operate every 30 minutes. As it is a fairly small town and distances between places are fairly short, a bicycle is a good and great option for getting around the town. It's better to purchase a bicycle, as several shops, supermarkets, and second-hand shops sell them.
Airport Information Rovaniemi
Rovaniemi Airport is a major domestic airport, which operates scheduled passenger services and domestic flights to all across the country. It is located approximately 10 kilometres (6 mi) north of Rovaniemi city centre. The airport carried several thousand people every year. Rovaniemi Airport serves with only one terminal and is named as Passenger Terminal.
Local Transportation To & From Rovaniemi Airport
Train and bus stations are both located near the town centre, within walking distance. The airport is situated about 10 kilometres from the town centre. There is a bus connection to the centre operated by the Airport express bus. The bus leaves from the airport immediately after the flight arrival and drives to the bus station, stopping in front of hotels in the town centre.
Popular Airline Routes
Rovaniemi Airport AddressRovaniemi International Airport
96100 Rovaniemi,
Finland,
Ph:+358 20 7086506
Scroll