Oulu Flights
Take a flight to Oulu and discover the hidden treasures of Finnish winter to expose the beautiful blanket of ice and snow. The mesmerizing city welcomes you all to enjoy its unique activities and adventurous tours to get an amazing experience. It is a most prominent destination with an approximate population of 1,90,000 inhabitants. The currency prevailing in this city is Euro (Euro). You can make spectacular views of several thousand frozen lakes during winter season, which reflects you to see the unique scenery of the glistening white. Book low cost flight tickets to Oulu with the best in-class comfort and world class hospitality on domestic and international flights throughout the year. Plan your memorable journey availing huge discounts and exclusive deals on Oulu flights with Rehlat.

Things to Do & Popular Places in Oulu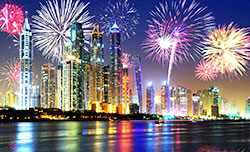 Northern Lights in Oulu
Travellers make a beeline to Oulu to witness the spellbinding and very colorful natural wonder – the Northern Lights. The night sky is painted with different shades of glowing green and red auroras and this lasts for a good 6 months time. The Northern Lights are born when the solar winds Sun rush towards the magnetic polar regions of the Earth and hit the atmosphere releasing energy that is seen in green and red colors. Thanks to the northern location of the Oulu region, it is one of the world's most desirable places to see the Northern Lights.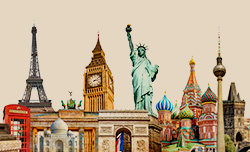 Must Visit Oulu Attractions
Oulu surprises visitors with its natural wonders and world class tourist attractions and notable sightseeing places such as Nallikari Beach, Ainolan Puisto, Kauppahalli, Turkansaaren Ulkomuseo, Pohjois-Pohjanmaan museo, Botanical Garden, Ideapark Oulu, Hupisaaret Park, and Holy Trinity Orthodox Cathedral. You shouldn't miss to see the awe-inspiring sightseeing places to impress millions of tourists for its magical beauty of traditional culture and events.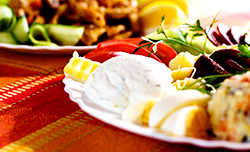 Shopping, Food, and Dining in Oulu
Visitors can find plenty of shopping malls, department stores, and outlets, as well as wide range of boutiques and shops. It is a most prominent place for fashion wear, local fragrance products, accessories and many more. Oulu is a major hub for visitors where they can taste the local and international cuisines in plenty of hotels and restaurants of the city.
Transportation in Oulu
Oulu is a perfect place for visitors to make comfortable and a safe transportation. It is easy to get wide modes of transportation like buses, cars, and ferries to travel all across the city and neighbouring regions. It will take approximately 17 minutes to reach the city centre, which is about 14.6 kilometres via E75/E8 and Lentokentäntie/Route 815.
Airport Information Oulu
Oulu Airport (IATA: OUL, ICAO) is a major international airport, serving domestic and international flights from Oulu. It is considered as the second busiest in the country after Helsinki-Vantaa Airport, situated just 5.7 NM (10.6 km; 6.6 mi) south-west of the city centre. The airport handles more than 1.5 million domestic and international passengers every year from all across the European cities.

Local Transportation To & From Oulu Airport
Oulu airport is 18 minutes away from city centre by car. The distance between the airport and the city is 16 kilometres. There are 2 buses from Teknologiakylä' and 'Heikinharju which connect Oulu Airport to city centre.
Popular Airline Routes
Oulu Airport AddressOulu Airport,
Lentokentäntie 720,
90410 Oulu,
Finland,
Ph: +358 20 7087800
Scroll