Cheap Flights to Mariehamn
Mariehamn Flights
Book your flight to Mariehamn, the city with a charismatic pastel-colored wooden houses and an enthralling island atmosphere. Restaurants, shops and other services are all within easy walking distance. There's also a plethora of sights and attractions to suit all types of tourist, with everything from archipelago day cruises to quaint little museums. Wander along idyllic small town streets, look at local art and crafts and have a coffee. Planning a visit to Mariehamn? Book your flight tickets at Rehlat- One of the fastest growing travel websites in the Middle East. Hurry up and save big with Rehlat's deals and offers.
Things to Do & Popular Places in Mariehamn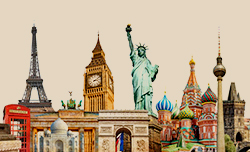 Don't Miss Mariehamn Attractions
Mariehamn is an epicenter for tourism and boasts a wealth of attractions and cultural heritage. Even though it is a small town, there are plenty of museums, key among them being Ålands Konstmuseum, Ålands Museum, Ålands Sjöfartsmuseum and the Köpmannamuseum. In addition, there is the Maritime Quarter, a short walk from Mariehamn's town centre, which is a living marine centre with a boat-building yard, a smithy and other traditional handicrafts.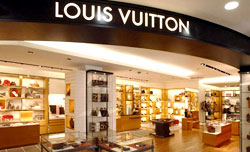 Shopping in Mariehamn
Most shopping opportunities are centred around the pedestrian street Torggatan in Mariehamn and in the Maritime Quarter on the shore of the Slemmern Bay. Mariehamn is renowned for its handicrafts in textiles, ceramics, smithery, and silver. Around Torggatan there are countless small shops, while shopping along the cobblestone streets you'll discover everything from fashion and home decor to books and handicrafts, where you'll see how local artisans have combined old handicraft techniques with a new creativity using such natural materials clay, glass, wool, leather, wood, and textiles.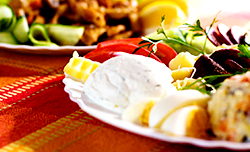 Food and Dining in Mariehamn
Mariehamn restaurants offer excellent service and cuisine, with a range of meals based on fish, meat and vegetables sourced locally. The town has a lively nightlife, with plenty of bars and pubs, and nightclubs that remain open until 4am six nights of the week even in winter.
Transportation in Mariehamn
Public transportation facilities in Mariehamn include archipelago ferries, buses, and taxi connections in the archipelago municipalities. With the town buses in Mariehamn you can take round trips travelling both northwards and southwards in the town. There are plenty of taxis available in the city.
Airport Information Mariehamn
Mariehamn Airport is a primary domestic airport that serves scheduled passenger services and charter flights to all notable cities in Finland. It is located approximately 3 kilometres (2 mi) from north-west of Mariehamn town centre and served by the state owned Finavia. The airport has carried million of travellers from various part of Finland throughout the year. Mariehamn Airport features with one terminal named as Passenger Terminal, which is used for domestic and international destinations throughout the year.
Local Transportation To & From Mariehamn Airport
Mariehamn is well connected with modern transportation system that includes buses, taxis, and ferries to get around the city and other regions of the Island. There are taxis available at the airfield when fight arrives. There are taxi telephones in the ferry terminals.
Popular Airline Routes
Mariehamn Airport AddressMariehamn Airport
Flygfältsvägen 67,
22120 Mariehamn,
Finland
Scroll