Kittila Flights
Book your flight to Kittila, a vibrant and charming city. In summer, the sun stays up all night long and during the winter, the Northern lights put on captivating performances and you can enjoy the midnight sun from mid-May until the end of July. Book a flight to Kittila with Rehlat and nourish your soul with some of the finest art, architecture and chic culture on the planet. Kittila can't wait to greet you. Hurry up and pack your bags. Search for one way and round trip flights to Kittila with Rehlat and book the cheapest flight.

Things to Do & Popular Places in Kittila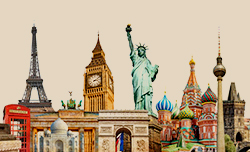 Don't Miss Kittila Attractions
The charming Kittila offers plenty to see and do for all the family, no matter when you decide to visit. One of the most popular ski resorts in Finland – Levi offers excellent effortless and cross-country skiing, as well as other exciting winter activities, like snowmobiling, dog sledding, snowshoeing, and ice climbing. You shouldn't miss to spend an amazing night in an igloo and relax for a full day to enjoy the winter activities. Experiences the real magic of never-ending deserts of ice, that reflects the accumulation of centuries-old ice fragments and beautiful wilderness of ice fields.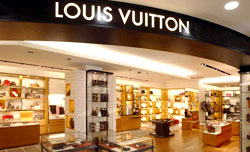 Best Shopping Malls
Like all Nordic countries, Kittila wouldn't be considered as a cheap place for shopping, but for high quality goods it would rank as one of the best shopping destinations in the world. It has garnered international acclaim in the field of design, and its glassware, home ware, ceramics and furniture are much sought after. The best shopping malls in Kittilä are: South Point, and Ainut Shop.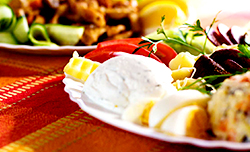 Food and Dining in Kittila
The choices for diners in Kittila are extensive, with a wide range of restaurants serving ethnic and local cuisine. Guests can also enjoy meals in the elegant surroundings of manor houses or around the beautiful lakes. To fully enjoy the natural flavors of Kittila make sure to check out any of the restaurants with the Taste of Finland's 'Fork of Plenty' symbol. The bars in Kittila serve alcohol, including pubs and clubs. Nightclubs in Kittila are a varied lot, with many clubs specializing in a particular style of music or catering to a specific age group or type of clientele.
Transportation in Kittila
Kittila has excellent public transport, both locally and nationally. Trains are modern & comfortable, and operate usually on time even during the worst of the winter weather. The entire country is connected by rail and bus networks. One of the most relaxing ways of seeing the great natural beauty of Kittila is to take a cruise, and both large and small ferries.
Airport Information Kittila
Kittilä Airport is well-known as the major Finnish airport that operates domestic and international flights, as well as seasonal charter flights from all across Europe. It is located in Kittilä inside the Arctic Circle and handles several thousand passengers throughout the year. Kittilä Airport is equipped with 1 terminal named as Passenger Terminal.
Local Transportation To & From Kittila Airport
Kittilä transportation offers wide range of vehicles like buses, taxis, trains, trams, and coaches to get around the city and other regions. It will take maximum 7 minutes to reach the Kittilä Airport, via Route 79. Book a cab if you want to reach out the airport quickly.
Popular Airline Routes
Kittila Airport AddressKittilä Airport
Levintie 2597,
99100 Kittilä,
Finland
Scroll