Kajaani Flights
Book flight to Kajaani, a town in Finland. The city offers a plentitude of events for culture and sports lovers throughout the year. Poetry Week and Kajaani Dances are the famous events that attracts people across the world. Find the exclusive deals on Kajaani flights and experience the warm hospitality on the popular airlines. Whether it may be one-way trip or roundtrip, Rehlat offers you convenient daily schedules and information on non-stop flights to Kajaani. Get the low-cost international flights to Kajaani from your destination on Rehlat. Rehlat is one of the fastest growing online travel companies in the Middle East that offers a range of deals and discounts on Kajaani flight bookings.
Things to Do & Popular Places in Kajaani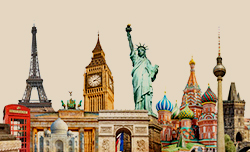 Don't Miss Kajaani Castle
This historical city attracts millions of tourists from all across the Europe for its glory of ancient churches and plenty of sightseeing places. You must not miss to visit Kajaani Castle. This is a 17th century's construction and used as an administrative centre. The other tourist attractions include Luonnollisesti Oulujarvi, Hoyrylaiva Kouta, Paltaniemi church, Tar channel and Scandic Kajanus Kajaani. Explore from the colorful streets to boulevards to witness the hidden beauty of the city. One of the must do things in the city is fishing. Linnavirta is the most popular site for fishing.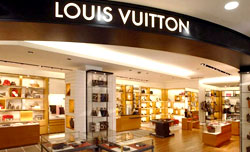 Best Shopping Malls
Kajaani offer world class outlets from exclusive boutiques to department stores. The R-Collection Factory Outlet is popular for bargain hunters. Visitors can find plenty of local and international products including cloths, accessories, perfumes, leather products, linen ware, tableware and much more. Choose the exactly what you need from the range of shopping centers in Kajaani. Kauppapaikka 18, United Colors of Benetton, Moda Pajakka, Prisma Kajaani, Sillachic!, Ompelupalvelu Mari-Susanna, Antti Arola Oy, Atk-talkkari, Alko Oy are the popular shopping centers in the city.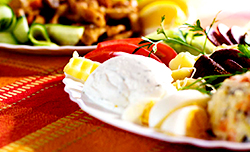 Food and Dining in Kajaani
The city has enough number of good restaurants that satisfies everyone's palate. You can taste the different cuisine from Finnish, Chinese to Spanish. Kajaani is an amazing place to taste wide range of delicious dishes like sautéed reindeer, Lohikeitto, Rönttönen, Kalakukko, Mykyrokka, Sultsina, Kaalikääryleet and Perunamuusi. Few of the popular restaurants in Kajaani include Rosso Kajaani, Axun Pizza & Kebab, Sushi Shop Domino, Kahvila Murunen, and Scandic Kajanus. There are plenty number of lively bars, pubs, and clubs, with live music that allows you enjoy nightlife.
Transportation in Kajaani
Kajaani is well connected with many transportation options. City offers buses, train, taxis, and car rentals to travel in and around the city. During summer, city operates cruise service between Joensuu and Nurmes. You can find may taxis in around the city. You can book the taxis by calling or by snagging taxis on the streets. A number of car rental firms are available in the city. Car rental service is also available to travel within the city.
Airport Information Kajaani
Kajaani Airport is located 9 km northwest of Kajaani in Paltaniemi Village. The airport is equipped with restaurant air cafe, check-in, information desks, car rentals, Wi-Fi, mailbox and much more. The airport is a hub for Nordic Regional Airlines. The airport is operated by Finavia which develops and maintains 22 airports.
Local Transportation To & From Kajaani Airport
You can opt any of the transportation choices including buses and taxis. Kattilinjat operates a regular bus line between Kajaani Airport and the town centre and Vuokatti resort. Taxi must be booked in advance. Also, you can find a charge-free taxi phone at the airport to book a taxi. It takes approximately 10 minutes to reach the airport. However, taxi may be the expensive option to choose.
Popular Airline Routes
Kajaani Airport AddressKajaani Airport,
Lentokentäntie 7,
87850 Paltaniemi,
Finland,
Ph: 0385 245 5138
Scroll