Cheap Flights to Jyväskylä
Jyväskylä Flights
Book your flight to Jyväskylä, located on the north side of Jyväsjärvi Lake. The city is hub of central Finland. The city is a lively and it stages more than 5000 events every year. Explore the city that has something for everyone. The city is impressive for its trade fairs. Find out the exclusive deals on Jyvaskyla flights and experience the low-cost travel with Rehlat. Rehlat is the fastest growing online company in the Middle East. Compare and select the convenient Jyvaskyla flight schedule from the range of schedule. Grab multiple benefits with Rehlat's last-minute deals on Jyväsjärvi flights.
Things to Do & Popular Places in Jyväskylä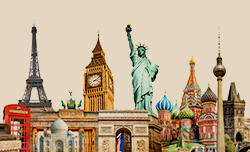 Don't Miss Petäjävesi Old Church
Petäjävesi Old Church, built between 1763 to 1765 is the UNESCO World Heritage site in the city. Architecture lovers shall love the city much because the city is home to a number of Alvar Aalto constructions. Alvar Aalto was a world-famous Finnish architect. The city has almost 100 illuminated sites among which few of the must-visit destination include Aviation Museum of Central Finland, Leivonmäki National Park, Pyhä-Häkki National Park, Ähtäri Zoo, Craft Museum of Finland, Alvar Aalto Museum, Galleria Ratamo, Jyväskylän Taidemuseo, Central Finland Museum of Natural History, and much more.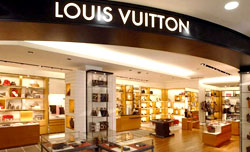 Best Shopping Malls
Stay enthused with city's wide selection of shopping opportunities such as malls, outlets, marketplace, Christmas bazaars, flea markets, designer shops, specialty stores and much more. Most of the shopping centers open their doors from 9 AM to 9 PM from Monday to Friday; while 9 AM – 6 PM on Saturdays and 12 PM to 6 PM on Sundays. You can find everything from hand-crafted clothes, accessories, electronic goods, local products to textiles. Beyond the city, this region offers craft stores that sell one-off pieces.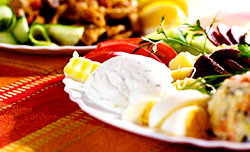 Food and Dining in Jyväskylä
It will be a unique experience to taste traditional Finnish dishes in many hotels and restaurants. Jyvaskyla offers an extensive range of dining options for everyone. Savor the dining at Vesilinna restaurant where you can have food at a height of 157m above sea level. The Finnish cuisine is prepared from the locally produced ingredients sourced from the region. Some of the popular restaurants in the city include Restaurant Pöllöwaari, Figaro restaurant, Water Castle Restaurant, Huviretki Jyväskylä, and Viikinkiravintola Harald. You can experience the vibrant nightlife in the city. You can find a selection of cafes, bars, and clubs in the city.
Transportation in Jyväskylä
The transportation options in the city include cycles, buses, and taxis. You can use bicycles to travel in and around the city. Jyväkylän liikenne provides the bus transpiration in the city which covers most of the city. Also, you can purchase a travel card for a day at the Jyväskylä-info office. Taxi is an expensive option and the basic fare starts from 06.00-20.00 €. You can take the taxi by calling or from taxi stations.
Airport Information Jyväskylä
Jyväskylä Airport is an airport in Jyväskylä. The airport operates scheduled passenger services and charter flights. It is located in Tikkakoski approximately 23 kilometres from the heart of the city. The airport carries several thousand passengers from Finland. Jyväskylä Airport has one passenger terminal. The terminal is used for all domestic and charter flights to all major cities in Finland. It is equipped with some of the best facilities like free Wi-Fi, information counter, cafes, snack bars, check-in counters, gates, car parking, communication, and ATMs.
Local Transportation To & From Jyväskylä Airport
Passengers can reach the airport by taxis. You can find the taxis near the airport gates. Or you can find a taxi phone at the terminal entrance to book the taxi. Bus service is not available to travel to/from the airport. Schedules for long distance coaches and train connections can be found their respective websites. Many car rental firms are operating at the airport. So you can rent a suitable car to reach the city.
Popular Airline Routes
Jyväskylä Airport AddressJyväskylä Airport,
Lentoasemantie 70,
41160 Tikkakoski,
Finland
Ph: +358 20 7085761
Scroll