Joensuu Flights
Book your flight to Joensuu, the vivacious capital city of North Karelia region in Finland. Joensuu is a hub for cultural offerings, trading, education, and technology. Explore the city where there is always something going on. Find out the best deals on Joensuu flights and experience the best-in class service and warm hospitality on all leading airlines. Rehlat offers a range of low-cost flights to Joensuu for both one-way or roundtrip. Rehlat is the fastest growing online travel company in the Middle East. Book your flights to Joensuu and experience the huge savings only with Rehlat.
Things to Do & Popular Places in Joensuu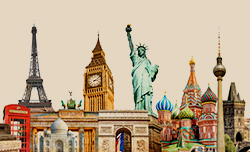 Don't Miss North Karelian Museum
Joensuu is filled with awe-inspiring sightseeing places and breathtaking tourist attractions. North Karelian Museum is a must-visit attraction in Joensuu. The museum depicts the cultural history of the city. The other tourist attractions include Koli National Park, Pielisjoki River, Petkeljärvi National Park, Joensuu Market Square, Metla House, The Riverbank, Kosiosusi (The Courting Wolf), and Botania Botanical Gardens. Indulge yourself at city's lot of cultural activities and events. Ilosaarirock Festival is the biggest event in the city that attracts the rock and pop music lovers across the world. Explore the city that shall leave you plentiful memories.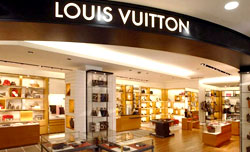 Best Shopping Malls
Joensuu is a great place for shopping lovers where they can find plenty of Finnish design outlets, upscale shopping malls, book stores, marketplaces, department stores, shopping centers, flea markets, as well as selection of local handicrafts and gift shops. Pick the genuine Karelian crafts at Taitokortteli Arts and Crafts Centre at reasonable prices. Town's market place is a popular place to rummage for bargains. You can find 24-hour shop located in Marjala. Usually the shops open at 9 in the morning and closes 9 in the evening.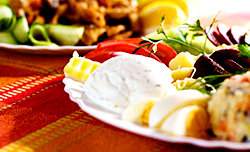 Food and Dining in Joensuu
Taste the delicious local Karelian cuisine in the city. You can find wide range of best hotels and restaurants to taste the local and international cuisines. At Kauppatori marketplace you can find local and ethnic food courts. The city offers typically slow-cooked foods. Few of restaurants offer Russian-style cuisine also. Experience the fine dining at city's top restaurants including Kielo, Kuurnankulma, Ravintola Kreeta, Amarillo Joensuu, Ravintola Mount Ganesh and much more. Most of the restaurants serve a Karelia à la Carte menu with local delicacies which prepared from local ingredients. The city has a lot of pubs, clubs, and bars that enable a vibrant nightlife in the city.

Transportation in Joensuu
The city is well connected with local transportation options such as local bus, train, bicycles, taxi, and rental cars. You can find plenty of paved cycle tracks in city. If you are staying for long time in the city, then it is better to takes rented bikes. The city has a lot of flea markets and bicycle repair shops that sells second-hand bikes at lower fares.
Airport Information Joensuu
Joensuu Airport is located in Liperi in Finland. The airport is situated 11 Km away from the city centre. Joensuu airport is operating more than 130 destinations across the world. It was established in 1937. Joensuu Airport operates domestic and international flights as well as seasonal flights. The airport is equipped with Wi-Fi, cafes, check-in counters, mailbox, information desk, baggage claim hall and much more.
Local Transportation To & From Joensuu Airport

You can also reach the airport by taxi or rental cars. You can find a number of car rental firms at the airport. Passengers can reach the airport by bus. Joensuu Region Public Transport is the bus service operator.
Popular Airline Routes
Joensuu Airport AddressLentoasemantie 30,
80140 Joensuu,
Finland,
MI 48906,
Ph: +358 20 708000
Scroll