Ivalo Flights
Book your flight to Ivalo & explore the natural beauty of small fishing villages, which reflects the most inspiring history of the centuries past. The picturesque city is untouched & has a beautiful pleasant climate. Ivalo offers an authentic experience to visitors seeking untamed nature and an original culture. There are plenty of destinations and sights amidst the regional landscapes. Book with Rehlat – One of the fastest growing travel websites in the Middle East to get the stunning cash back offers and discounts. Hurry up & get your Ivalo flights booked right away.
Things to Do & Popular Places in Ivalo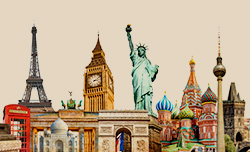 Don't Miss Ivalo Attractions
Ivalo is the gateway to the North. The charming city is a perfect winter holiday destination. Tourists can explore the city and indulge in plenty of adventurous outdoor activities such as reindeer sledge riding, skiing and snowmobiling. The historical small city has some of the incredible tourist attractions like Ivalo Ice Gallery, Ivalojoki River, Saariselkä and Holiday Club Saariselka and Ivalo Fishing village. You shouldn't miss to take part in interesting ice activities and chill out in cool breeze.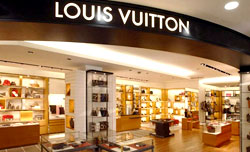 Shopping in Ivalo
Visitors can find popular shopping malls in Ivalo. The city is the most prominent place for plenty of shopping centres, local markets, branded outlets and department stores, as well as souvenir shops and boutiques. You can buy local branded clothes, shoes, jewelry, and watches at reasonable cost.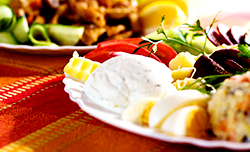 Food and Dining in Ivalo
The restaurants in Ivalo open their doors every day of the week, from early in the morning until late at night, including Sundays. One must taste traditional Finnish cuisines like Kaalikääryleet, Hernekeitto, Leipäjuusto, Perunamuusi Lihapullat and alvikinkku. There are plenty of hearty meals for those enjoying activity, to help you better cycle, ski and hike.
Transportation in Ivalo
Ivalo offers world class transportation system to all major cities in Finland, where you can find plenty of vehicles like buses, taxis, trains, and trams to get around the city. It is easy to find transportation facilities to get around the city and the neighboring cities as well.
Airport Information Ivalo
Ivalo Airport is a main international airport, which serves domestic and international flights to major cities in Europe, as well as seasonal flights to Denmark, United Kingdom, Netherlands, and Russia. It is located approximately 11 kilometres (7 mi) southwest from Ivalo and 25 kilometres (16 mi) from north of Saariselkä. The airport serves millions of passengers throughout the year. Ivalo Airport features with only one terminal and is named as Passenger Terminal.
Local Transportation To & From Ivalo Airport
Ivalo operates a wide range of taxis, buses and mini buses from city to the Ivalo Airport. It will take few minutes to reach the airport. You can find numerous airport mini buses outside the airport arrivals.
Popular Airline Routes
Ivalo Airport AddressIvalo Airport,
Lentokentäntie 290,
99800 Ivalo,
Finland
Scroll