Cheap Flights to Helsinki
Helsinki Flights
Take a flight to Helsinki, the historic city. The charming city – Helsinki boasts of an array of attractions such as historical sites and grand structures. Being the country's capital, it is the most populated of Finland's cities and offers modern corporate attractions for the country's cultural, educational, religious and political networks. Are you planning to visit Helsinki? Then make sure to book your flight tickets at Rehlat. Book with Rehlat – One of the fastest growing travel companies in the Middle East, offers mind blowing cash back offers and discounts.
Things to Do & Popular Places in Helsinki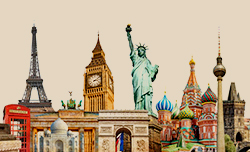 Don't Miss Helsinki Attractions
Helsinki boasts of an incredible mixture of natural and cultural wonders, which reflects the spectacular sceneries from the picturesque towns and exciting adventurous activities. Plan a long walk to explore the mesmerizing views of boulevards and palm street lanes. It is located in southern Finland, on the shore of the Gulf of Finland, an arm of the Baltic Sea with an estimated population of 620,715 inhabitants. The popular attractions include: Annerheim Street, Finnish National Museum of Art, Finnish National Museum, Finlandia Hall, Helsinki Olympic Stadium, Market Square, Suomenlinna, Gallen-Kallela Museum, Seurasaari, and Senate Square.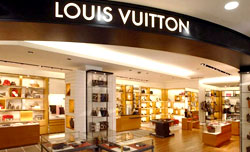 Best Shopping Malls
Helsinki has many shopping centres. In fact, the city boasts a myriad of small boutique and designer stores and Nordic design is popular for its minimalism, functionality and simple beauty. The shopping mall in Helsinki offers an extensive and diverse selection of international quality brands for both everyday needs and special occasions.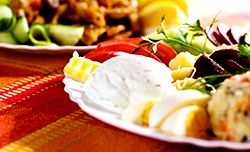 Food and Dining in Helsinki
Helsinki residents are passionate about their food and they know how to celebrate it. They also fiercely loyal to their culinary roots. Helsinki is a compact city with many bars and clubs within walking distance of each other. Enjoy weekends at bars, rock shows and cocktail lounges to nightclubs and live music venues.
Transportation in Helsinki
Helsinki is a city for cyclists. The city's goal is to increase the percentage of traffic made up by cycling, and HKL has accepted the duty of developing the city bike system and provide services related to cycling in Helsinki.
Helsinki City Transport HKL operates the metros and the trams as well as construction and maintenance of track, stations and depots. Metro is the fastest and most frequently operated means of transportation in the capital city area.
Airport Information Helsinki
Helsinki-Malmi Airport is a major international airport, which serves domestic and international flights to all across the world throughout the year. It is considered as the second busiest airport in the country after Helsinki Airport. Helsinki-Malmi Airport consists of two terminals named as international terminal and domestic terminal.
Local Transportation To & From Helsinki Airport
The transportation services between Helsinki Airport and the city operated by Helsinki Region Transport. Visitors can also get to and from Helsinki Airport using the Finnair City Buses, which depart from the airport and Helsinki city centre every 20 minutes. There are several buses that connect Helsinki Airport to Helsinki City Centre and other destinations.
Popular Airline Routes
Helsinki Airport AddressHelsinki-Malmi Airport,
Helsinki-Malmin Lentoasema,
00700 Helsinki,
Finland
Scroll