Cheap Flights to Marsaalam Airport
Flights to Marsaalam
Book your flights to Marsaalam, the city located on the western shore of the Red Sea with stunning beaches, tourist's attractions, marine museums, historical monuments, and ancient places. The place is popular with windsurfers, scuba divers, snorkelers and sun worshipers fortunate enough to have already discovered the resort's remote tranquility. With crystal blue waters, tranquil sandy beaches, and the mysterious touch of the desert, Marsa Alam is the ideal gateway from an ordinary life and conventional vacation spots. Grab the exhilarating offers and make your Marsaalam flight bookings with Rehlat. Choose from the best selection of low cost flights to Marsaalam from all around the world.

Things to Do & Popular Places in Marsaalam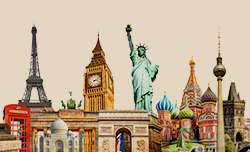 Don't Miss Marsaalam Sightseeing Places
Enjoy the most popular sightseeing places and tourist's attractions that exhibit the heritage and culture of ancient city. Marsaalam boasts of large number of tourist attractions such as Dolphin House, Elphinstone Reef, Shab Samadai, Abu Dabbab, Moschee Marsa Alam, Shaab Marsa Alam, SENTIDO Kahramana Park, Marsa Shagra Village, Gemma beach and Beduin Camp Marsa Alam.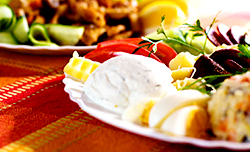 Shopping, Food and Dining in Marsaalam
Marsaalam is quite popular for glossy gifts and souvenirs, perfumes, phrenic replicates, small statues, silver and gold jewellery, wooden handicrafts, and some Bedouin outfits & crafts. Shopping lovers can find several shops near the sea resorts. Unique Egyptian recipes like Kebabs, Spinach Soup, Spiced Prawns, Lentil Soup, Samak mashwy, Shawarma, Tehina salad, and Beide Hamine are a hit. It consists of many best restaurants for foodies within the city. The nightlife in Marsaalam is fairly quiet; you can find many lounges and bars within the hotel or a resort.
Transportation in Marsaalam
Buses, trains and taxis are available to travel across Marsa Alam, where you can find large number of buses travel to Cairo via Al-Quseir and Hurghada. It will depart from T-junction along the Edfu road every day from at 01.30pm and 08.30pm.
Marsaalam Airport Information
Marsaalam International Airport is the major international airport and is located 60 km north of Marsaalam, Egypt. It serves millions of domestic and international passengers throughout the year from across the world. The airport handles only one terminal named as Terminal 1 which operates for both domestic and International flights.
Local Transportation To & From Marsaalam Airport
The city operates a large number of buses and taxis to travel from the city to Marsaalam International Airport. It will take around 10 minutes to travel from Marsaalam City to Marsaalam International Airport, which is about 5 kilometers'.
Popular Airline Routes
Marsaalam Airport AddressMarsaalam International Airport
Marsaalam,
Egypt,
Ph: +20 65 3700029
Scroll