Cheap Flights to Hurghada Airport
Flights to Hurghada
Hurghada was founded in the early 20th century, and until a few years ago, remained a small fishing village. But today, it has gone on to become the foremost tourist resort of the Red Sea coast and an international center for aquatic sports. If it takes place in or on the water, you can do it here: windsurfing, sailing, deep-sea fishing, swimming, but, above all, snorkeling and diving. Find out exclusive deals on Hurghada Flights and experience the world class services and warm hospitality on all leading international airlines. Rehlat offers a wide range of cheap flights to Hurghada including one-way or round trip as well as provides daily schedules & information on non-stop flights to Hurghada.

Things to Do & Popular Places in Hurghada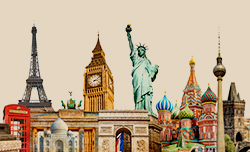 Don't Miss Hurghada Attractions
Hurghada is the best destination for sea and water lovers. It hosts a variety of activities such as Scuba-Diving, Snorkeling, Windsurfing, Parasailing, and Jet skis. Ride a glass boat, which gives you a visual feast of underwater sceneries and ridges. On the other hand, adventurers can experience the unique desert riding with motorbikes or beach buggies. Also, Hurghada allows you to experience numerous activities, which are not to be found anywhere else on the globe. By 'Quad Biking' you will be taken hundreds of miles into the Sahara desert for a 'tea' with a Bedouin tribe. Remote and archaic wonders tour of 'Camel riding, 'Boat trips' to the unpopulated big and little 'Gifton islands'.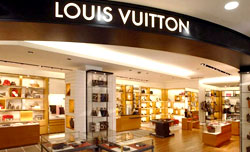 Best Shopping Malls
The shopping in Hurghada is bit different when compared with other cities in and around Egypt. You can find numerous souvenirs from the stores that are spread around the city. Visit Head-down 'New Marina' and the 'Sheraton Road' for high-quality products. The city is famous for handmade perfumes, organic oils, spices, hand maid bottles, silver, coral and other jewellery.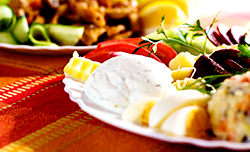 Food and Dining in Hurghada
Hurghada offers a variety of culinary including western food, modern restaurants, oriental food, and many others. Restaurants are mostly along the main road. All over the city, you will offered by a tasty, healthy drink 'Karkaday' made of a strain of hibiscus, and 'Chi' (local tea) along with a 'Sheesha" pipe (hookah). The nightlife begins late in Hurghada, it is also known as the parting town with many pubs and nightclubs, and you can find proximity to the promenade. And the city is famous for belly dancing, Arabic, and Nubian folk bands.

Transportation in Hurghada
There is no public transport in Hurghada. You can get through either by white colored Mini buses or taxies. Mini Bus is a cheap way to get around the city. Before the ride, it is better to haggle with drivers. Most of Hurghada's downtown sights are within walking easy distance of each other. And cycling is another practical way of getting around Hurghada.
Hurghada Airport Information

Hurghada international airport is the second busiest airport in Egypt after Cairo which sprawls in an area of 5 kilometers. Located in the southern part of the country, it takes about 15 minutes drive from the city centre. The airport buildings are noticeable from the highway, so it is impossible to miss them. It serves two terminals namely terminal 1, and terminal 2.

Local Transportation To & From Hurghada Airport

Transportation to and from the airport is available with public taxi service. There are several kinds of transportation services provided for passengers, including limousine and car rental services. Hurghada international airport is located a short distance from the city center, and songteaw and tuk-tuks are readily available to provide taxi services outside the terminal building

Popular Airline Routes
Hurghada Airport AddressHurghada International Airport ,
IATA Code: HRG,
Hurghada Airport Toll Gate,
Airport rd,
Qesm Hurghada,
Red Sea Governorate 84511,
Egypt,
Ph: +20 65 3462723
Scroll