Cheap Flights to El Arish Airport
Flights to El Arish
Arish or El-Arish is located to the North of Sinai and the largest capital city of Sinai Peninsula. The city is located near the Bardwil Lake, northern side of the city. Its longest coastal line reveals the clear blue water with coral reefs, sprawled palm wood trees, and white sand beaches. In recent times the city has destroyed due to the local revolutions and militants attacks. Grab the exhilarating offers and make your El-Arish flight bookings on Rehlat. Choose from the best selection of low-cost flights to El-Arish from all around the world and experience the affordable flight only with Rehlat.
Things to Do & Popular Places in El Arish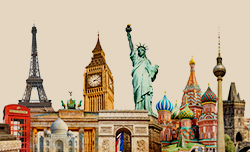 Don't Miss El Arish Attractions
The city has a historical background, however all the ancient structures were damaged/demolished over the period of time. You can find the Al-Arish Museum and Sinai Museums, which displays the Egypt history, Sinai traditions, Bedouin tools, traditional medicines, handicrafts, traditional clothing, and Islamic history. There is a Bedouin shopping corner, which is held on weekly basis. This market will be full of crowd and you will enjoy the shopping. 'Zerenike Protectorate' is another attraction available for the visitors. This is sprawled along the east coast of the Lake Bardawil, which is famous for the migrating birds.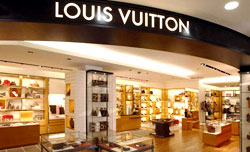 Best Shopping Malls
You can't shop much here as handmade crafts, carpets, furniture are found which draw you crazy with the ethnic designs in multitudes. You can find wonderful weekly markets held in the city on every Thursdays. Many Bedouins from all over Sinai comes to sell their handmade goods.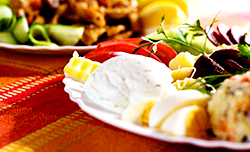 Food and Dining in El Arish
The city has significant number of restaurants and hotels. All the restaurants of the city serve the most delicious dishes which prepared with the local spices. These spices add flavor to seafood prepared with fresh organic vegetables. You can taste dishes along with authentic fruit salads. Due to all the conservative regulations the city is lacking of the nightlife.

Transportation in El Arish
You can travel through local small buses, taxis, and car rentals in the city. There is less number of public transport options available; however, you can hire a taxi or a car for your visit.
El Arish Airport Information
El-Arish Airport & Location – Al Arish International Airport (IATA: AAC, ICAO: HEAR) is an officially active airport near Al Arish, Egypt. Te airport is hub for Palestinian Airlines. The airport mainly uses the airport mostly for annual Hajj Muslim pilgrimage. The airport is serving the destinations including Amman-Civil, Cairo, and Jeddah.
Local Transportation To & From El Arish Airport
You can reach to Al Arish International Airport through public transport and taxis. Cars can be rented to reach the airport. However, reaching the airport is comfortable through taxis.
Popular Airline Routes
El Arish Airport AddressQesm Thaleth Al Arish,
North Sinai Governorate,
Egypt,
Ph: +20 68 320 843
Scroll