Cheap Flights to Paphos Airport
Flights to Paphos
Get Paphos flight tickets and step back in time and explore a world of Greek mythology and ancient ruins. Swim around Aphriodite's rock in Paphos and stay forever young. Lose yourself to archaic city charm, along the rugged and glistening coastline. Book your flights to the vibrant city Paphos at Rehlat and enjoy the incredible deals and cash back offers. Hurry up and book before the deal ends!
Things to Do & Popular Places in Paphos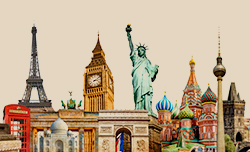 Don't Miss Paphos Attractions
The coastal city of Paphos (Pafos) has been populated since the pre-historic times and is one of the oldest cities in the world which has seen rise and fall of many kingdoms. It also has religious importance as the Greek goddess of beauty and love, the Aphrodite. The city bears several landmarks and monuments as a reflection of its rich past. Renowned attractions in the city are: Paphos Archaeological Park, Akamas Peninsula, and Aphrodite's Rock.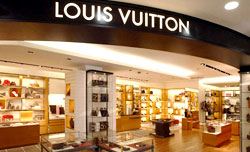 Best Shopping Malls
Over the last decade or so, shopping in the city has been through a lot of transformation with the emergence of many supermarkets and shopping centers together with the introduction of well-known high street brands. The key shopping street, which runs parallel to the beach promenade, is an ideal place for the tourists to shop. Some of the best and interesting options to try in Paphos are Papantoniou Supermarket, G.Sel Milano Boutique, Debenhams, etc. Do remember to check out the open-air markets and traditional souvenir shops for some unique gifts at reasonable prices.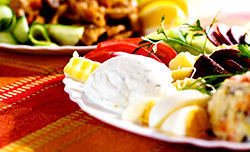 Food and Dining in Paphos
Paphos is quite famous in terms of its seafood and local produce, and this improvement is reflected in its cuisine and restaurants as well. One can find authentic Cypriot cuisine and most of the restaurants have attractive interiors and are frequently used as wedding venues by the local people. Paphos (Pafos) is touted to have the most happening nightlife scene in Cyprus. It is also famous for its ancient legends, monuments and sandy beaches. Most of the bars and clubs are very renowned for live music and organize frequent gigs of national and international performers.
Transportation in Paphos
Explore Paphos by car is a memorable experience though the adventure of visiting the historical sites on foot is unmatched. Buses are an easy option to move within Paphos city. There is regular bus connection between Kato Paphos, Chloraka, Tombs of the Kings, Kissonerga, Coral Bay and Paphos Center. However, the intercity buses connect Paphos directly with Limassol and Nicosia.
Paphos Airport Information
Paphos International Airport is the largest and busiest airport in Cyprus which is located to the south of Paphos and 6 kilometers away from the city center. It is the major hub for Ryanair carrier. There is one terminal which is used for both domestic and international arrivals/ departures.
Local Transportation To & From Paphos Airport
There are buses running from Kato Paphos and Paphos Center to Paphos International Airport. Book a cab to reach quickly from the airport to the city. Before hiring a car and gearing up to see the city, it is better to know the traffic rules and regulations of the city.
Popular Airline Routes
Paphos Airport AddressPaphos International Airport,
Paphos 8061,
Cyprus,
Ph: +357 77 778833
Scroll