Cheap Flights to Praia Airport
Flights to Praia
Praia is the capital city of Cape Verde. Praia is a year-round destination to explore. The city is located in the southern part of Santiago Island. Take a flight to Praia city to enjoy wonderful holidays. Get your Praia flight bookings done on Rehlat and experience the budget trip with its amazing bookings fares. Rehlat is one of the fastest-growing online travel company in the Middle East. Sign up for Rehlat's newsletter and be the first to grab the latest deals and special fares on every Praia flight booking.
Things to Do & Popular Places in Praia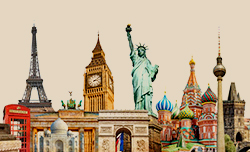 Don't Miss Farol da Praia
Farol da Praia or Farol de Dona Maria Pia is a lighthouse located in the southern part of Santiago Island. Enjoy the spectacular views of the sea from the lighthouse. The lighthouse is approximately 3.5 kilometers southeast away from the capital of Praia. Gamboa, Núcleo Museológico da Praia, Prainha Beach, Quebra Canela, Maria Headlight Sink, Palácio Presidential, Parque 5 de Julho, Museu Etnográfico da Praia, and Port of Cape Verde Archipelago Beach are the other popular attractions of the city.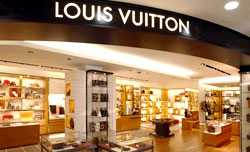 Best Shopping Malls
No trip is complete without shopping activity. Shopping in Praia is scenic on the coastal road. You can find a number of shopping centers stocked with beach and casual wear. Few shopping centers feature extensive grocery, cinema, and other outdoor activities.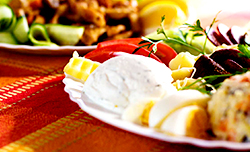 Food and Dining in Praia
As Praia is a beach destination, you can taste the varieties of delicious seafood. A number of restaurants are sprawled throughout the city offering delicious options to taste. Terrazza Italia, O Poeta Lounge & Food, Kebra Cabana, Cafe Sofia, Titi Sushi Lounge, Restaurant Avis, Bica D'Areia are the few popular restaurants of the city. Enjoy the lively nightlife in Praia. A number of bars and disco clubs are located within the city to enjoy the nightlife.
Transportation in Praia
Two bus companies mainly serve the city, Moura Company and Sol Atlantico. You can find taxis everywhere and countless bus stops. The approximate bus fare is about 35 escudos. It is better to use the bus transportation since it is cheaper than taxis. Taxis drivers may charge high compared to daytime. It is better to fix the taxi fares before getting into it. Also, taxi drivers expect a tip around 50 escudos to 100 escudos.
Airport Information Praia
Nelson Mandela International Airport (IATA: RAI, ICAO: GVNP) is also known as Praia International Airport. The airport is conveniently located Santiago Island in Cape Verde. The airport is located 3 km northeast of central Praia. The airport is a hub for TACV Cabo Verde Airlines. Its terminal is used for cargo services, scheduled passenger services, and cargo services serving the destinations across Europe, Africa, South America and the United States. The terminal is equipped with all necessary amenities meeting the travelers' needs.
Local Transportation To & From Praia Airport
Passengers can choose taxis to reach the airport. There are very few bus lines available to reach the airport. Few hotels may offer shuttle service to reach the airport.
Praia Airport AddressNelson Mandela International Airport,
DR. do Aeroporto,
Praia,
Cape Verde
Ph: +238 263 10 10
Scroll