Cheap Flights to Thunder Bay
Flights to Thunder Bay
Immerse yourself into the natural world of Thunder Bay which is laced with the Canadian regions rich history. The city is famously known as 'Lakehead', or 'Canadian Lake head', as it is located on the edge of many great lakes navigated on the border of Canada. Book Thunder Bay flights with Rehlat and get amazing deals on your flight bookings. Sign up for the newsletter and be updated about the deals and discounts for Thunder Bay flights and for over 1 million destinations worldwide.
Things to Do & Popular Places in Thunder Bay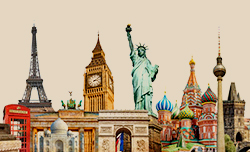 Don't Miss Thunder Bay Attractions
Whether you're up in the sky on an aerial tour over the city or getting down to earth on a local farm tour, Thunder Bay has exciting experiences for everyone. You can star gaze at the Thunder Bay observatory with breath-taking views unpolluted by natural light, or dare yourself to walk across Canada's longest suspension bridge at Eagle Canyon - add even more thrill by giving the zipline a try! The Terry Fox Memorial, Silver Falls, Mount McKay, Loch Lomond Ski Area, St.Paul's Anglican Church, and Mission Island Marsh are many attractions of the city. Complete a pleasant tour in the city by taking a deep dive into the ancient lakes, and observe the fishes darting by.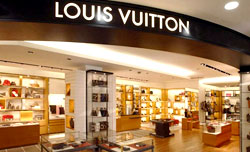 Best Shopping Malls
There is no shortage of one-of-a-kind gifts and specialty shops, Shopping Centres, Malls and Plazas - far too many to mention all. However, here is a sampling of what you can expect to find in our city. Shopping in Thunder Bay is easy. Fashionable or Tranquil, cosmopolitan or Swabian, shoppers will find Thunder Bay in all its diversity in this part of the city. As Thunder Bay is located nearby Swabia, visitors can find many Luxury Shops in Thunder Bay as well as a Primark. The city offers unique experience for everyone.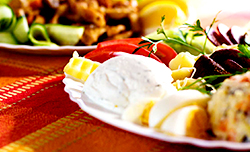 Food and Dining in Thunder Bay:
Thunder Bay has an abundance of restaurants offering a wide-range in choice in both style and price range. From hot spot bars, grilles and restaurants - from neighborhood pubs to fine dining bistros, Thunder Bay will please your palate! Thunder Bay will spark your imagination! Your days and nights will be filled with captivating entertainment - whether you're enjoying blockbuster movies, or the excitement of gaming.

Transportation in Thunder Bay
Thunder Bay is connected with air, rail, and sea routes with many services to regional and national destinations. It serves all people with a four-lane highway called as the Thunder Bay Expressway which operates all buses, cars, and taxi services. The city is a major hub for rails and ships.
Thunder Bay Airport Information
The Thunder Bay International Airport is the busiest airport of the Canadian city of Thunder Bay. It has a wide capacity of handling more than 108, 130 aircrafts and 761, 000 passengers annually. Many cities of the northern Ontario or Toronto are served by many scheduled passenger, seasonal, and charter flights from this airport. Air Canada Express, Bearskin Airlines, Nakina Air Service, Porter Airlines, Wasaya Airways, and WestJet Encore are the airlines best served by the airport. The airport is packed with a 2 storied terminal building featuring world-class services to all its expectant customers.
Local Transportation To & From Thunder Bay Airport
Thunder Bay features many public transportations options like tramway, light railway, and buses that operate to a number of routes from the airport. It is best preferred to use buses for long distance travel where the tickets are fully integrated; travel ticket can be used on any mode of public transportation. Apart from public transportation travelers can also rent bikes, taxis, and cars to reach airport.
Popular Airline Routes
Thunder Bay Airport AddressThunder Bay International Airport,
100 Princess St,
Thunder Bay,
ON P7E 6S2,
Canada
Phone: +1 807-473-2600
Scroll