Flights to Regina
Regina is a shining city with its flat prairie landscapes. It's the capital city of the province of Saskatchewan. Its historic and inspirational quirks add a special charm to the city, attracting so many hearts to visit the city again and again. Take a flight to Regina city to experience wonderful holidays. Get your Regina flight bookings done on Rehlat and experience the budget trip with its amazing bookings fares. Rehlat is one of the fastest-growing online travel companies in the Middle East. Signup for Rehlat's newsletter and be the first to grab the latest deals and special fares on every flight booking.
Things to Do & Popular Places in Regina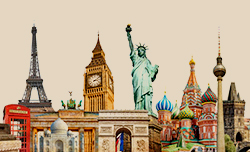 Don't Miss Royal Saskatchewan Museum
During your trip to Regina, tourists must not miss visiting the Royal Saskatchewan Museum. It secures the natural history specimens and historical objects. The other tourist attractions include Wascana Centre, Saskatchewan Legislative Building, Saskatchewan Science Centre, MacKenzie Art Gallery, Government House, Victoria Park and much more are the prime attractions of the city. Besides these attractions, you can find a number of cultural, entertainment and recreational opportunities.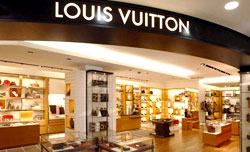 Best Shopping Malls
No trip is complete without shopping! You can find numerous shopping options where you can purchase everything from jewelry, clothing, accessories, to souvenirs. A number of clustered locally-owned and boutiques can be found in the Cathedral Village or Old Warehouse District. Cornwall Center is one of the popular shopping malls located in the downtown of the city. Southland Mall, Golden Mile Shopping Centre, and Normanview Mall are the other popular shopping centers of the city.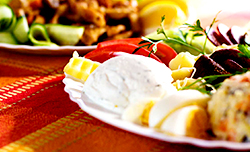 Food and Dining in Regina
Regina is having an adequate per-capita ratio of restaurants to citizens. So, a number of choices are available to enjoy the perfect dining. Its downtown has over seventy eating establishments. Apart from these, you can find regular hotel chains. Locals or tourists of more than 19 years are allowed to consume alcohol in Saskatchewan. Enjoy the vibrant nightlife in the city. Regina has numerous nightclubs, bars, lounges, and dance clubs to enjoy the nightlife.
Transportation in Regina
Regina is pretty accessible. Regina Paratransit provides transportation to tourists/locals with disabilities. Tourists can explore the city using taxicabs and bicycles. Regina is a bicycle-friendly city and tourists can take bike rentals to explore the city.
Airport Information Regina
Regina International Airport (IATA: YQR, ICAO: CYQR) is located near the city of Regina. It takes a 5-minute drive to reach the downtown of the city from the airport. Most of the other locations can be reached by 15-minute drive approximately. A number of airlines are operating out of Regina International Airport. The airport operates seasonal flights, charter flights, and 200 direct flights per week approximately to various destinations. Its terminal building is equipped with all necessary amenities such as Skyway restaurant, Subway, Tim Hortons, Skyway Lounge, retail shops, ATMs, and much more.
Local Transportation To & From Regina Airport
Passengers can reach the airport by taxis, rental cars, and limousines. Taxi rank is located outside the terminal doors. There are six car rental companies serving the airport and located outside the terminal building. Hobo Express Inc offers the shuttle service from Regina, Moose Jaw and other Saskatchewan locations to the airport. Passengers can also reach the airport using limousines at reasonable fares.
Regina Airport AddressRegina International Airport,
5201 Regina Ave,
Regina,
SK S4W 1B3,
Canada
Ph: +1 306-761-7555
Scroll