Flights to Calgary
Calgary, Alberta's largest city, is a city of oil culture, and is situated where the prairies end and the foothills begin. As such, it is the eastern gateway to the Rocky Mountains and an important centre of trade and tourism for the western prairies. It is your most likely point of access for Banff and Jasper, and a worthwhile destination in its own right. Are you planning to fly Calgary for a vacation? Then visit Rehlat – One of the fastest growing travel websites to avail great deals and offers on your flight bookings. Book your Calgary flights with Rehlat and enjoy great savings with every booking.
Things to Do & Popular Places in Calgary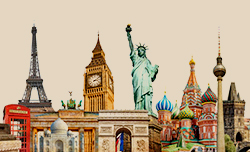 Don't Miss Calgary Attractions
Located in the Canadian province of Alberta, Canada is a beautiful city with scenic views of two rivers, unique historic attractions, romantic restaurants, great parks and museums. Explore the exhibits at Fort Calgary, and stroll through Canada's largest living history museum, Heritage Park Historical Village. Other top things to do in Calgary, Canada include the National Music Centre, the Calgary Zoo and Skyline Luge Calgary.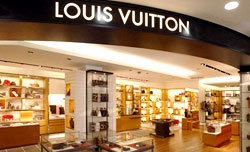 Best Shopping Malls
Whether you're looking for big brand names or smaller, more eclectic collections, you'll find both in Calgary's shopping centers and districts. The markets offer the locally grown produce and crafts by local artisans.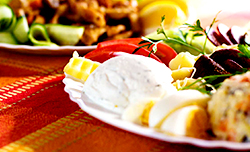 Food and Dining in Calgary
Calgary's dining scene is in blossom and rapidly developing an international reputation. Ambitious, creative chefs and restaurateurs are launching exciting new projects as many established eateries are hitting their stride. Hungry patrons demand excellence and innovation, while chefs and restaurateurs have much of both to give; it's a delicious feedback loop."Painting the town red" can mean so many things. Getting your groove on, for instance, or putting on your team colors and meeting at your favorite spot for beers and, hopefully, cheers.

Transportation in Calgary
Calgary Transit provides public bus transportation to and from Calgary International Airport (YYC). Route 300, Route 100 and Route 430 connect to the airport terminal. Calgary Transit's Route 57 provides service along McCall Way to 78 Avenue NE (this area includes the Air Canada and West Jet campus). Route 32 provides service to YYC's Global Logistics Park – South on the west side of the airport property.
Airport Information Calgary
YYC Calgary International Airport is an international airport that serves the city of Calgary in Alberta, a province of Canada. Located approximately 9 kilometers (5.6 mi) northeast of downtown, the airport is the fourth-busiest in the country as of 2016, catering to roughly 15.7 million travelers. The region's oil, gas, and tourism industries have helped foster growth at the airport, which has nonstop flights to an array of destinations in North America, Central America, Europe, and Asia. YYC Calgary International is also a hub for two major Canadian airlines, Air Canada and WestJet.
Local Transportation To & From Calgary Airport
Calgary International Airport is connected to the City of Calgary and the region by a variety of scheduled and on-demand ground transportation options. The Allied Downtown Shuttle provided affordable, regularly scheduled on-demand transportation between designated pick-up points within the City of Calgary and Calgary International Airport.
Calgary Airport AddressCalgary International Airport,
2000 Airport Rd NE,
Calgary, AB T2E 6Z8,
Canada,
Phone: +1 403-735-1200
Scroll