Cheap Flights to Sarajevo
Flights to Sarajevo
Book flight to Sarajevo, a city steeped in history, and a cultural melting pot in Bosnia and Herzegovina. For a city of less than half a million residents, it has a buzzing heart and a plethora of things to see and do when you are visiting. If you want to indulge in the history and rich culture, then fly to Sarajevo. Book your Sarajevo flight tickets at Rehlat and get the amazing deals and offers. You can get cheap flight tickets to Sarajevo for both one way and round trip only with Rehlat.
Things to Do & Popular Places in Sarajevo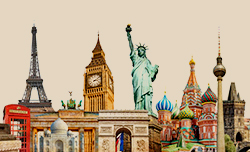 Don't Miss Sarajevo Attractions
Renowned for its religious and cultural diversity, Sarajevo is the place where the East and the West meet. Different than all the others, the city is best described as a mixture of Ottoman, Austro-Hungarian and Yugoslav influence. Sarajevo is beautiful to visit all year around. Sarajevo is full of historically important monuments and is perhaps the best place to witness history unfold. The wonderful monuments and the rich history attached with the destination make Sarajevo one of Top Historical Destinations in the world.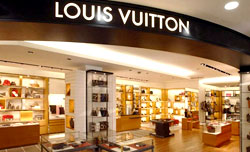 Best Shopping Malls
In addition to the international brands, Sarajevo offers many different products made by local producers. Stroll along the main shopping zone, from Baščaršija, and along Ferhadija and Titova Streets, all the way to Marijin Dvor and find the perfect gift for yourself or your dear ones. Sarajevo's most popular shopping centers are BBI Center and Sarajevo City Center.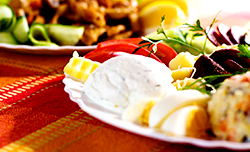 Food and Dining in Sarajevo
Sarajevo is a perfect destination for those who love good food and there are many places where you can enjoy some nice specialties. Bosnian food reflects a blend of Mediterranean, Oriental, and Central European culinary traditions and most meals make use of meat and vegetables. Sarajevo has some excellent international restaurants where you can enjoy delicious meals and fine wines.
Transportation in Sarajevo
GRAS runs the public transit in the city. Most of the cities will be covered through the tram network. Taxis and cars are the best way to explore the city. One of the advantages of Sarajevo is its size and most of the places worth visiting can be reached by foot. There are tram, trolleybus, bus and minibus lines and several private taxi companies operate in the city 24 hours a day.
Sarajevo Airport Information
Sarajevo International Airport is the primary gate to Bosnia and Herzegovina, located suburb of Butmir for about 6 kilometers southwest of the city Sarajevo. The airport has nonstop flights for around seventeen cities and it is hub for flagship carrier 'BH Airlines'. Nearly 210 domestic and international flights depart through this airport each week and have direct flights to many cities in Europe and United States.
Local Transportation To & From Sarajevo Airport
Sarajevo International Airport can be reached only by taxis; there is no public transportation available to and from the airport. Located in the center of the city, Sarajevo's bus station provides a connection to airport and almost every place in the city. It is only five kilometers from the center of town, to which it is connected by regular tram lines.
Popular Airline Routes
Sarajevo Airport AddressSarajevo International Airport,
IATA Code: SJJ,
Kurta Schorka 36,
Sarajevo 71210,
Bosnia & Herzegovina
Ph:+387 33 289-100
Scroll