Flights to Mostar
Book a trip to Mostar, home to Balkan's most famous bridge – the Stari Most. Mostar leaves no stone unturned to surprise its visitors with Ottoman architecture, charming alleys, and its astonishingly diverse historic heritage. The diversity of style, traditions, cuisine and buildings is a spectacular introduction about Mostar.  It got its name after the bridge watchers (Mostari) at the banks of the Neretva River. The old bridge (Stari Most) which was built in the 16th century and destroyed during the Homeland war. If you are planning to visit Mostar, then book your flight tickets at Rehlat and avail mind blowing offers and discounts. Book Mostar flights before deal ends!
Things to Do & Popular Places in Mostar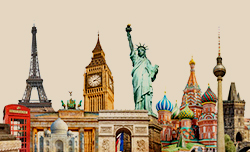 Don't Miss Mostar Attractions
Mostar is known for its long history of tolerant mingling of different cultures that left their mark on the local architecture. The city boasts of rows of picturesque, old Turkish houses, the bazaar, mosque, churches and temples representing a varied cultural heritage. Muslibegovica House, History Museum of Herzegovina, Koski Mehmed Pasha Mosque, Karadjoz-Bey Mosque, Cemetery, Biscevica House, and Hum (Large Cross on Hill) are the other major attractions of the city.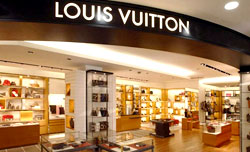 Shopping in Mostar
Other than many natural and cultural heritages, Mostar also offers great shopping experience, which is no different to shopping in the rest of the Europe – in offer, quality or price. There are several shopping malls in Mostar, especially when compared with the number of inhabitants. There are several shopping malls in the city such as Rondo, Piramida, Mepas Mall, Biosphere, Stari tržni centar, Orca, Mercator, Interex and many others. In these shopping malls, you can find many western clothing brands and grocery stores.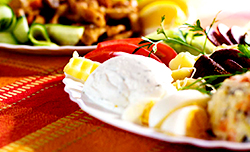 Food and Dining in Mostar
Other than excellent shopping and exciting night life, Mostar also offers many excellent, but inexpensive fast food, casual dining and fine dining restaurants. In most restaurants, one can order traditional and Dalmatian food, but Italian dishes also. As far as the fast food restaurants and the pie bakeries are concerned, there are couple of world's famous fast food restaurants like McDonalds, Fornetti and Surf'n'Fries, but you can buy very cheap sandwiches, hamburgers, pizzas, bread rolls and similar food in local bakeries and fast food restaurants.
Transportation in Mostar
The public bus transportation in Mostar is operated by a company called Mostar Bus that runs under the city administration. Mostar Bus is recognizable by its yellow buses, which were donations from Japan.
When it comes to traveling by train, there is railway line Ploče-Mostar-Sarajevo, which is one of the most important railways in Bosnia and Herzegovina. There are two bus stations and the train station in the center of Mostar, while Mostar Airport is located in southern suburb of Mostar called Ortiješ.
Mostar Airport Information
Mostar International Airport is the second busiest airport in Bosnia and Herzegovina, which is located at Ortiješ village for about 5 kilometres southeast of the downtown of Mostar. The airport operates currently half a dozen of airlines; most of these airlines are seasonal flights and seasonal charters and it is the primary gateway for the people who visit the nearby pilgrimage Međugorje.
Local Transportation To & From Mostar Airport
Buses are the prime public transit in the city. Mostar Bus D.O.O maintains and provides services through the city from the airport. Buses are very frequent and comfortable to enjoy the city visit. Cars and taxis are also available in the city, which will come at reasonable prices. Rental cars are the only means of transportation to and from the Mostar International Airport. Note: Public buses do not go directly to Mostar Airport. However, lines nr. 28 and 29 pass through Ortijes.
Popular Airline Routes
Mostar Airport AddressOstar International Airport,
IATA Code: OMO
M6.1,
Ortiješ 88000,
Bosnia & Herzegovina,
Ph:+387 36 350-212
Scroll